Meeting with the Deputy Minister of Migration Policy: Starting a continuous relationship...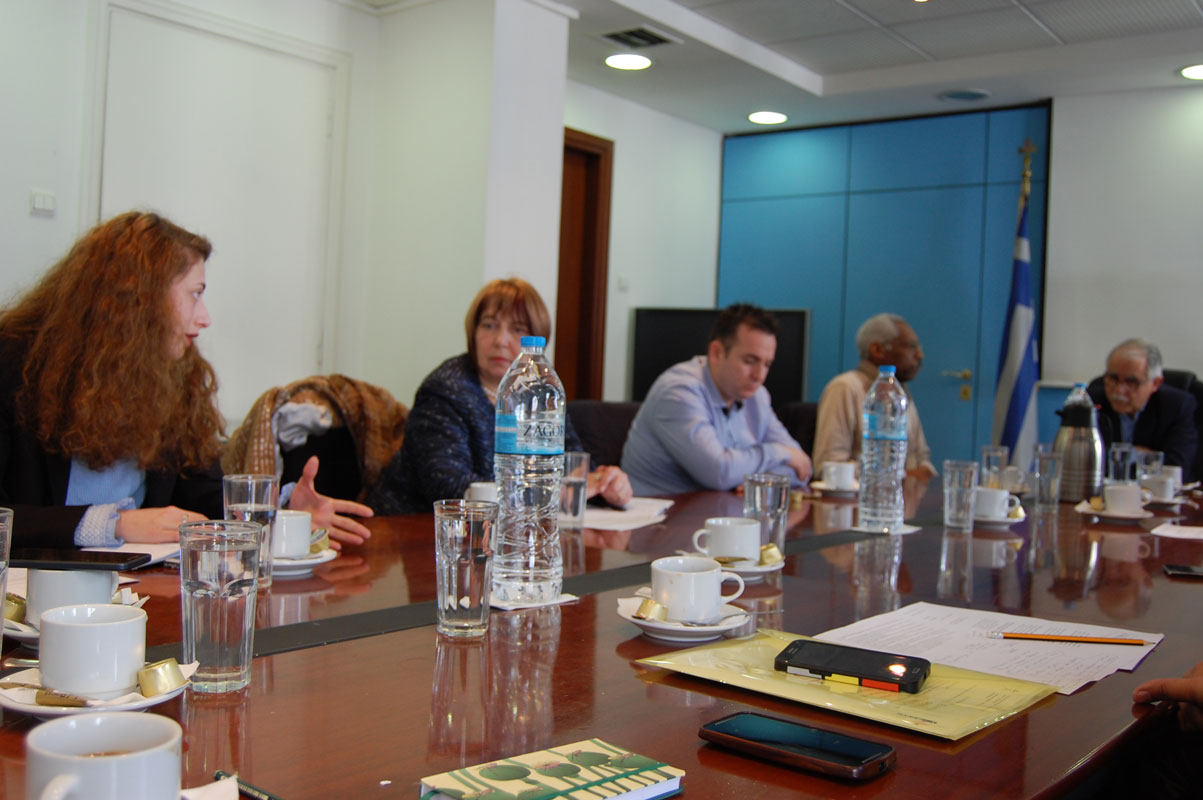 "Today we start a continuous relationship - a systematic cooperation ..." said the Deputy Minister of Migration Policy Mr. Yannis Balafas, in the first meeting we had at his office, on his own initiative, on Friday, 19 January 2018.
The Board of GFM-Greek Forum of Migrants, presidents from migrant communities - members of GFM, along with 2nd Generation representatives and the staff of our office, discussed about the need of effective Integration and submitted GFM`s proposals. There was a general conversation about the issue of migration and, on the occasion, we informed him about the violent threats we have recently received.
We agree with the Deputy Minister, regarding the changes that need to be made to the migration law. He also briefed us for their priority actions as administration, concerning e-services for migrants as well as integration programs, and the KEMs (Migrant Integration Centers), which will be put into operation.
We hope that this meeting will actually be a joint ongoing cooperation and an effort to improve – shape the migration greek policy in general. On our behalf, as the Greek Forum of Migrants, we commit ourselves to the submission of a memorandum, in the next period, to the Deputy Minister and his staff, addressing the major problems to be settled.