20 years Greek Forum of Migrants - 18 Dec 2022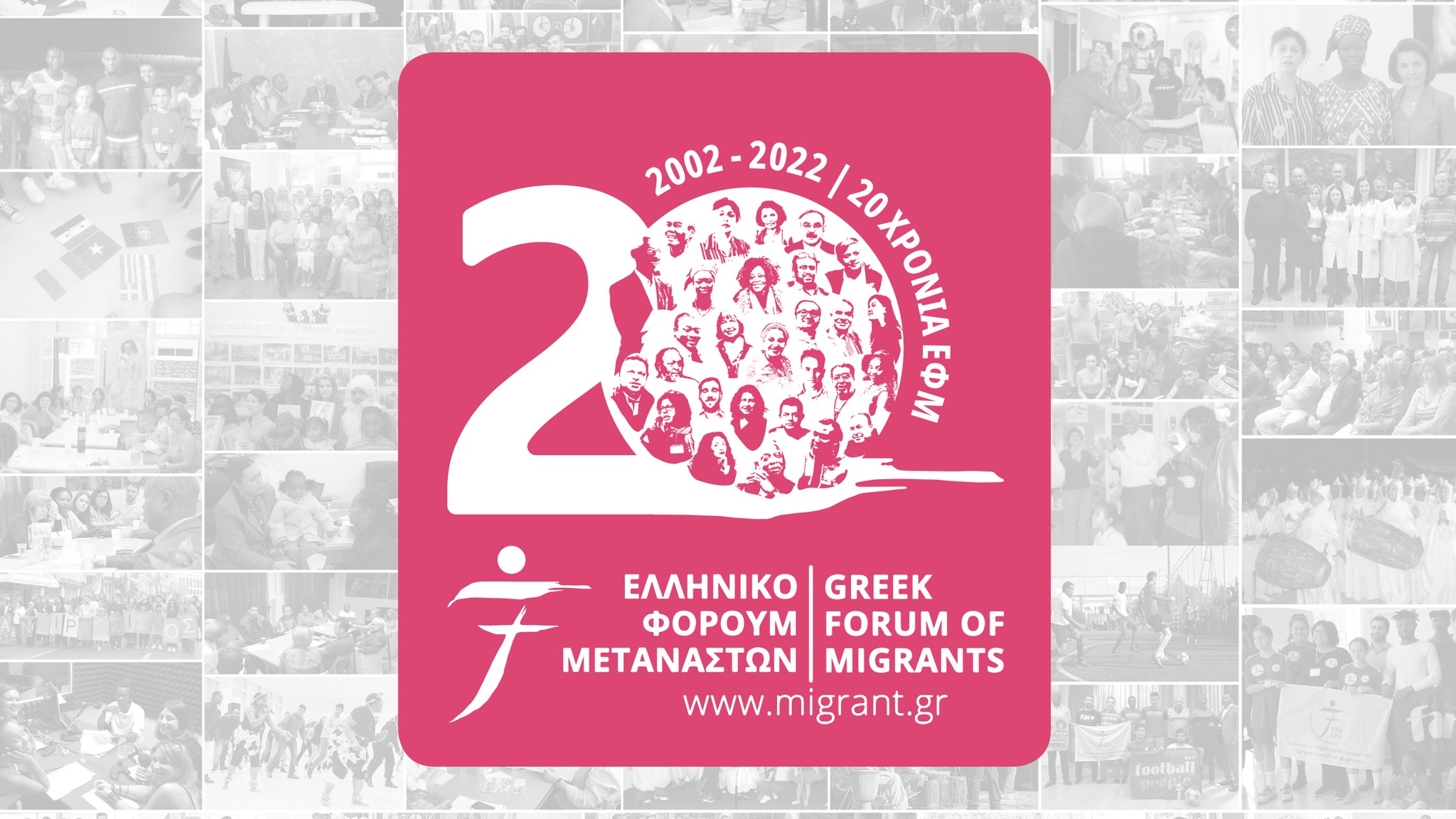 On the International Migrants Day 2022, the Greek Forum of Migrants celebrates its 20 year celebration. This year we will discuss about the GFM`s history at the Multicultural library We need Books, on the 18th of December 2022. Read full press release below:
Sunday, 18th of December 2022
@We need Books, 12:00 - 14:00
20 years Greek Forum of Migrants 2002 - 2022
This year, the GFM becomes 20 years old. Two decades of continuous pressence and representation of the migrant communities and organisations are a fact. Twenty years of struggle and demands, 20 years of history.
On Susnday, December 18th, 2022 at 12:00 we gather at the multicultural library We Need Books in Kipseli (Evias 7, Kipseli) to share our common story of the Greek Forum of Migrants through migrants` own eyes and stories of our union. This is a story that needs to be told by the same people who lived it, before it passes away.
Participations from the:
Albanian Community
Georgian Cultural Centre Caucasus
Ukrainian Community "The Land of Stork"
Afghan Migrants and Refugee Communoty in Greece
Nigerian Women Union
African Women Union
Egyptian Community
Syrian House
Kenyan Community
Sudanese Community
Community of Ghana in Greece
Ethiopian Community
Cultural Centre Aithiops
Congolese Community
Palestinian Workers Union
Members of the GFM`s Board of Directors
Stay tuned on our FB event page
---
* The Greek Forum of Migrants is the biggest network - union of migrant and refugee communities in Greece. For 20 years now, the GFM defends migrant and refugee rights by promoting intergration in the greek society, and enhancing their collaboration with institutions, NGO and state in a national and european level.
* We Need Books is the first multilanguage library in Athens. είναι η πρώτη πολυγλωσσική βιβλιοθήκη της Αθήνας. Είναι αναγνωστική και δανειστική, with more than 14.000 books in 38 languages, for young and old. It`s an inclusive and friendly space, that through books, literature, poetry, tales can travel people to different cultures and traditions, veifying at the same time the multicultural view of Athens. The library operates as a social Centre, and through projects open to the public, aims to cover the cultural, educational and social needs of the local population.