No slaves again in Africa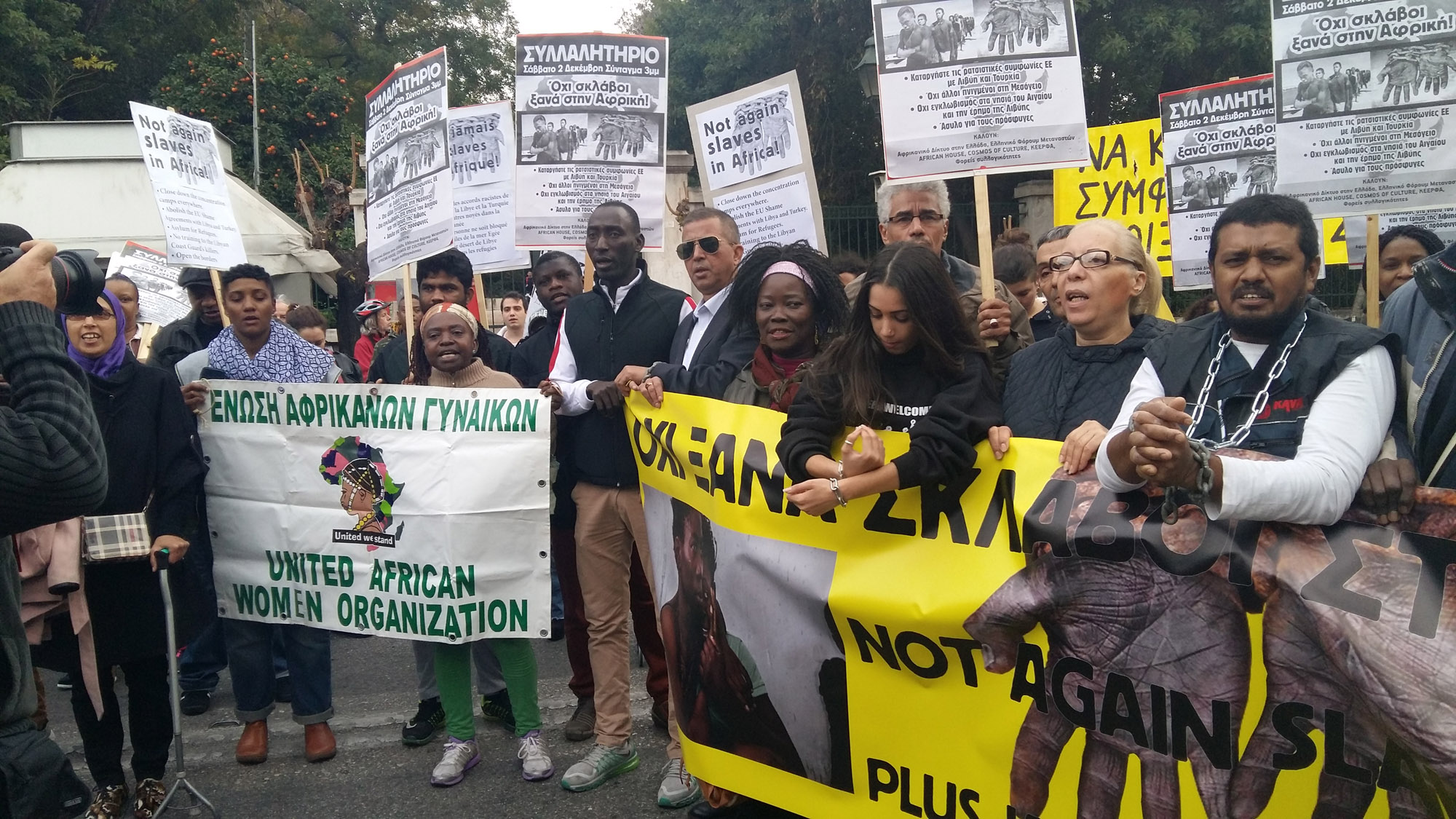 The African Network of Greece - ANG, with the collaboration of Greek Forum of Migrants has appealed to European Commision offices in Athens and the Italian embassy on Saturday 2 December 2017 in Syntagma sq., in response to the publication of video footage showing slave auctions of African refugees in Libya, to protest and march and shout NO SLAVES again in Africa.
You can watch below the video with scenes from the protest and the march towards Italian embassy and the European Commission offices.
Read here the Protest Announcement - Press Release of the event.