Meeting with the Ministry of Migration Policy - Memorandum 2020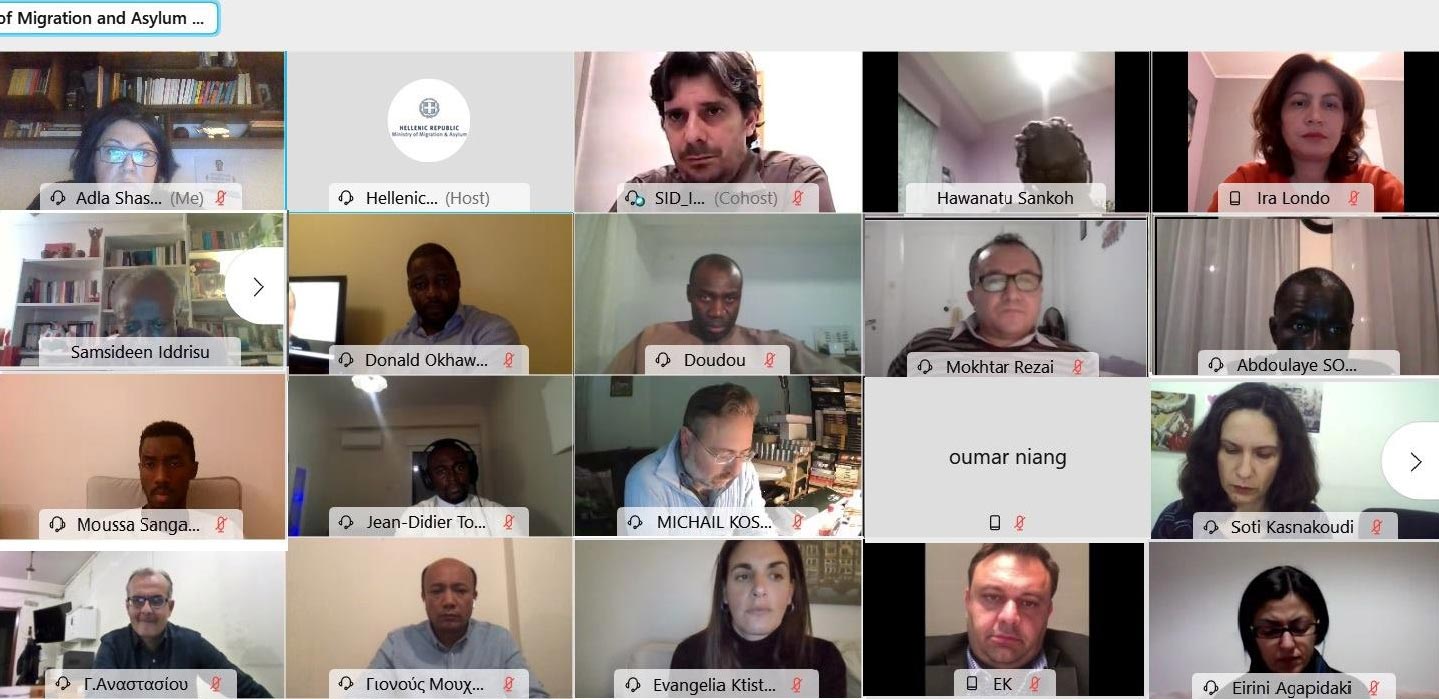 Responding to the call of Migration Policy Ministry, an online meeting took place on Wednesday 11 November 2020 among the representatives of the migrant communities and the Ministry:
We have just submitted to the Ministry of #Μigration #Policy the memorandum with all major and for years unresolved issues of migrants in Greece, as well as a report with the immediate needs that have arisen due to covid-19. The presentation and discussion took place online after the invitation of the Secretary General of Migration Policy Patroklos Georgiadis.
Coordination was held by the GFMs Office director Adla Shashati, and representatives of our member communities participated:
Donald Okhawere from the Nigerian Community Greece,
Kalenga Mwagal - Communauté congolaise de Grèce,
Mohktar Rezai - Board member of the GFM and president of the Afghan M&R Community in Greece,
Moussa Sankare - president of the Communauté ivoirienne de la Grèce,
Abdoulay Sock- president of the Association des Senegalais d`Athenes -Grece,
Maghar Ghandi- Indian Community,
Ermal Sulaj - General Secretary of the GFM and president of the Albanian Federation Federata Shoqatave Shqiptare Greqi,
Hawa Sanko - United African Women Organization Greece/Οργάνωση Ενωμένων Γυναικών Αφρικής,
Samsideen Idrissou, Vice-president of the GFM and
Ira Londo, member of the GFM`s Board.