African Fest 2017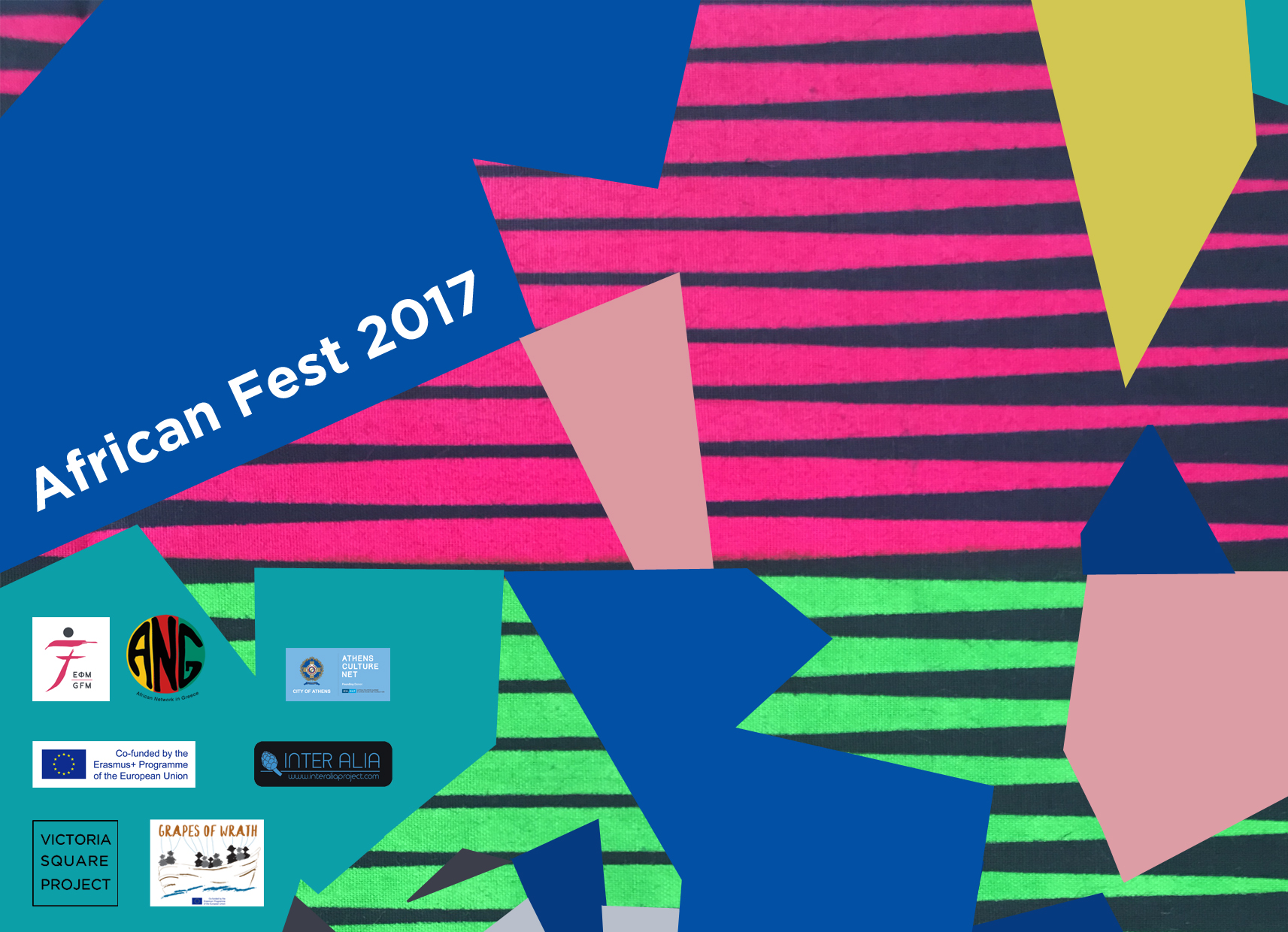 A proposal from the African Network in Greece comes to cool our afternoon on Friday, 14th of July, and to give the citizens of Athens the chance to get a taste of the most famous summer African drinks.
In collaboration with Inter Alia, the Greek Forum of Migrants and the Victoria Square Project, the African Network in Greece invites you to experience the action of our organizations and drink a cool beverage without alcohol, accompanied by African dance and music.
On the occasion of the `Grapes of Wrath` project, organized and implemented by Inter Alia in cooperation with organizations from Senegal, Kenya, Ghana and Italy, we join our forces and find our common goal. We hope for the social participation of all the citizens of this country, Greeks and foreigners, migrants and locals.
Victoria Square Project: Victoria Square Project is a social sculpture by the artist Rick Lowe, created upon his invitation to participate in documenta 14, the international art exhibition that will be hosted in Athens for the first time.
Greek Forum of Migrants: GFM is a network of 40 migrant organizations and communities with main objective to contribute to the difficult and long process of integration of migrants into the Greek society, enhancing the involvement of the migrants themselves and their collective and individual responsibility.
African Network in Greece: Network of African communities and organizations in Greece.
Inter Alia: Inter Alia is a civic organization and think tank based in Athens, Greece. Since 2013, it has managed numerous projects in the fields of education, research, capacity building, remembrance with the underlying aim to co-shape an inclusive, confident and assertive European demos open to exchange within and beyond Europe.
Friday, July 14, 2017
7-10 p.m.
@Victoria Square Project – 13 Elpidos str., Victoria sq., Athens
More information:
Inter Alia: Boyka Boneva, 6981231669, boneva@interaliaproject.com
Greek Forum of Migrants-African Network in Greece: Samsideen Iddrisu, 6986600661