Mary Robinson Joins Global Radio Marathon to Celebrate International Migrant's Day on 18th December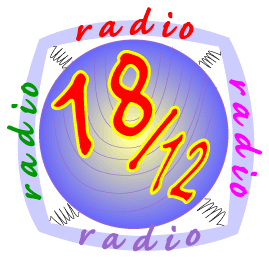 Migration is a worldwide phenomenon and for the past six years, the international community has recognized the rights of migrants worldwide and has celebrated their achievements on 18th of December, International Migrant's Day.
This year, Mary Robinson, former President of the Republic of Ireland and UN Human Rights Commissioner, and currently full-time President of the non-governmental organisation Realizing Rights, joins thousands of other human rights activists worldwide contributing to a global radio marathon focusing on migrant' rights, organised by December 18's Radio18-12 initiative.
Ms Robinson has given her support to the radio campaign by contributing to a challenging and enlightening interview that will be available for online listening and to media for redistribution. A December 18 and Colourful Radio co-production, and hosted by drive-time journalist Henry Bonsu, the interview highlights the achievements of migrants worldwide as well as tackles the difficult questions in the debate on migration.
In a 20 minute interview Mary Robinson, discusses International Migrant's Day 2006, as well as a wide range of related issues such as legal commitments towards migrants, the diversity of migrant populations, and fears and hopes around migration.
This insightful interview will be available from midnight GMT on the night of the 17th to 18th December 2006, for listening, downloading and re-broadcasting on www.radio1812.net, and will also be broadcasted live on 18th December on Colourful Radio at 3pm GMT on www.colourfulradio.com.
The Radio 18-12 global audio marathon will start in Australia and end on the west coast of the Americas. Gathering broadcasted programmes throughout the time zones, providing online audio listening and exchange platforms, the marathon will give impetus to the voices of migrants throughout the world during International Migrant's Day.
For more information please see the radio18-12 website at: www.radio18-12.net, you can also register for the Radio18-12 mailing list by contacting radio-info@december18.net.
Media and radio stations wishing to take part or for any media queries:
Myriam Horngren at myriam.horngren@december18.net, Phone: 44 (0) 208 815
8160 / Mobile: 44 (0) 7962 062698