Participation to the 5th International Migration Conference 2017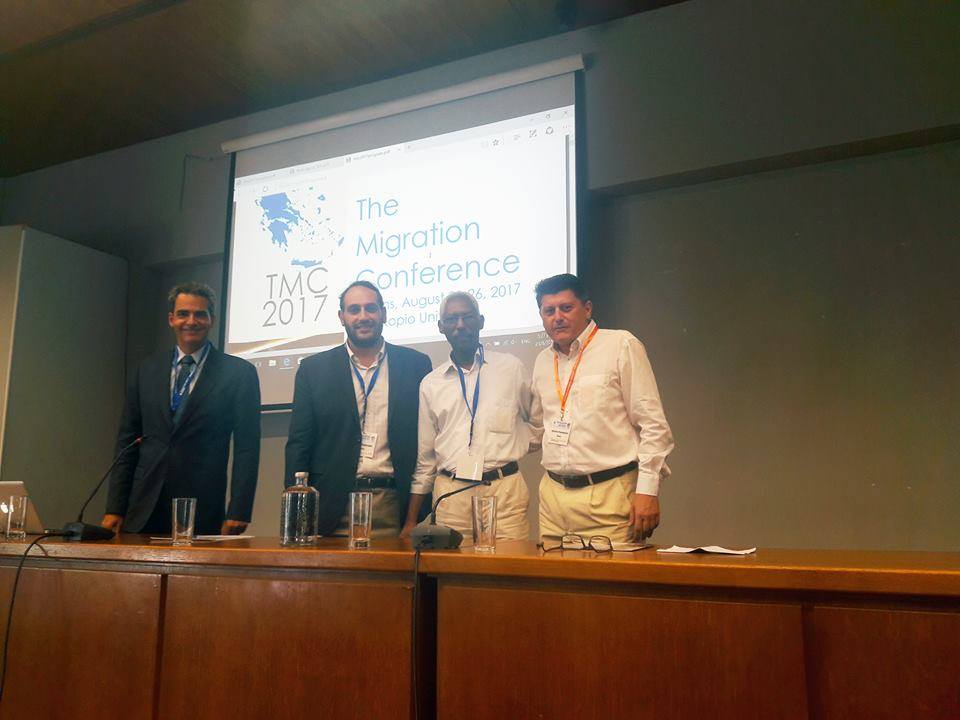 The Greek Forum of Migrants participated to the 5th International Conference of Migration studies "The Migration Conference 2017" that took place in Athens, from August 23rd to 26th, in Harokopio University.
Many issues were discussed but, as usual, many questions left unanswered. The rest of the speakers spoke about asylum process, the president of GFM, Moawia M. Ahmed, spoke about integration:
"...The irony is that we spend half a year wondering, at the refugee accommodation centers, about how the newcomers can integrate, and the other half, after a turmoil or terror, why the second generation has not integrated? The distance between the first case and the second is huge. It is precisely the magnitude of the wrong policies that are being implemented. Without doubt we need a new vision, a new approach, realistic and effective."
Read more information concerning the conference here