Integration, for us, means...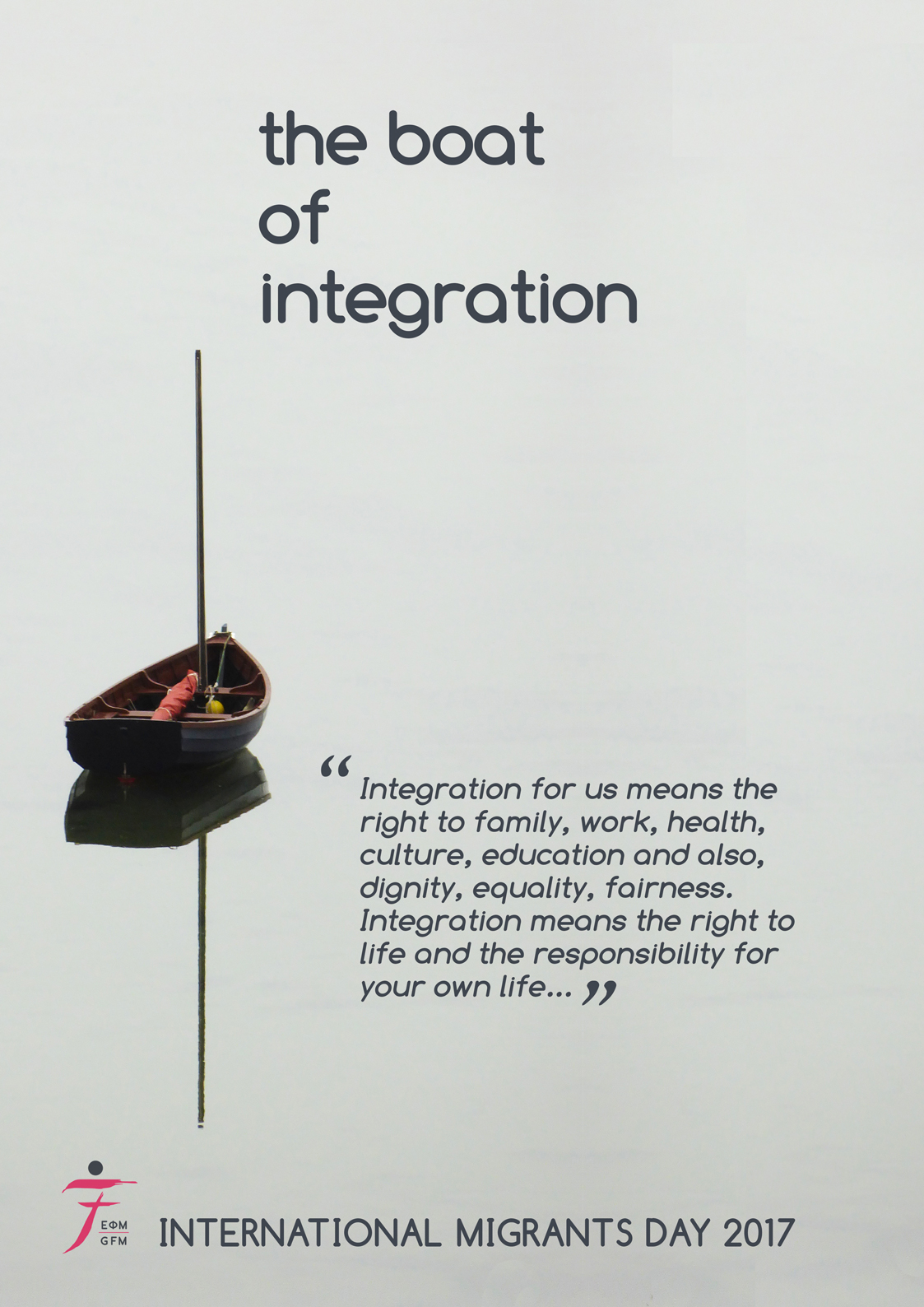 INTERNATIONAL MIGRANTS DAY 2017
A boat symbolizes a lot. From a journey to the unknown to the hope for new roads and safe horizons. We dedicate today`s International Migrants Day to all migrants and refugees who have been struggling for so many years to sail with the "boat of integration" towards their future.
"Integration for us means the right to family, work, health, culture, education and dignity, equality, fairness. Integration means the right to life and the responsibility for your own life.
The Greek Forum of Migrants, continues what it has been doing for 15 years now, to bare part of the responsibility of integration for migrants and refugees into the Greek society. The problems in people`s lives remain, the difficulties due to the economic crisis are increasing, but our lives and our integration into society is happening every day.
Integration
, for us, means solidarity and humanity happening every day, in the library of the Ukrainian community where we meet, the social kitchen of the Senegalese community that we eat and the Greek language courses in the Ethiopian Community or the traditional dances in the Georgian Community, we all participate in, us and our children."
We therefore ask the state
to take responsibility
and to help, cooperate and recognize the tremendous need for equality and dignity in the lives of all of us, Greeks, Migrants and Refugees.
Watch the video and feel free to share: