The boat of Integration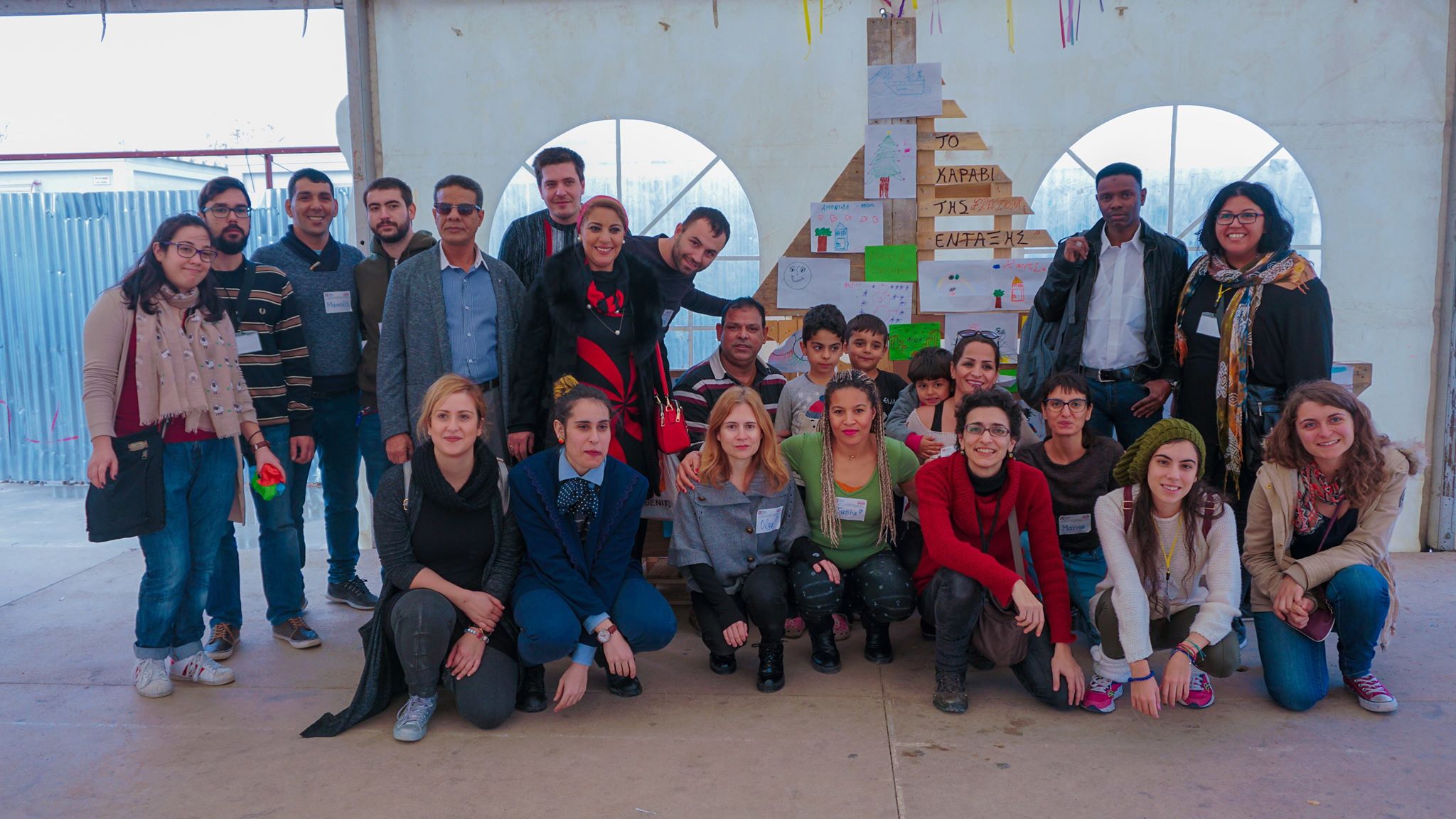 Integration Migrants Day 2017
In the context of the International Migrants Day 2017, the Greek Forum of Migrants organized on Sunday 17 December, between 11 am and 2 pm in the Eleonas Refugge Camp, an event titled "The Boat of Integration" for the children of Migrants, Refugees and Greek citizens.
In the open area of Eleonas, a boat from pallets was created by Vasilis Fakourelis, and representatives and members from the migrant communities of the Greek Forum of Migrants, along with volunteers, refugees and their children, decorated with wishes and paintings.
Network for children`s rights, with books, toys and activities for the children was set up at the same time in the area. Volunteers and refugees from the Welcommon accomodation center for refugees, were also participating with music and painting activities. The event was welcomed from the City of Athens Migrant Integration Council.
This action was an opportunity for the refugees of the Eleonas camp, to communicate in their native language with the members of our migrant communities (ex. Communities of Afghanistan, Pakistan, Syria and more) and to discuss about crucial issues they are concerned about. At the end of the event, sweets and juices were distributed to children and their parents, a kind donation by Greek Food Bank - Foundation for the Fight against Hunger.
Our celebration actions for the International Migrants Day 2017 peaked on the 18th of December, with the circulation and sharing of the video "Integration, for us, means..." following our statetement for this day.