Meeting with New Democracy party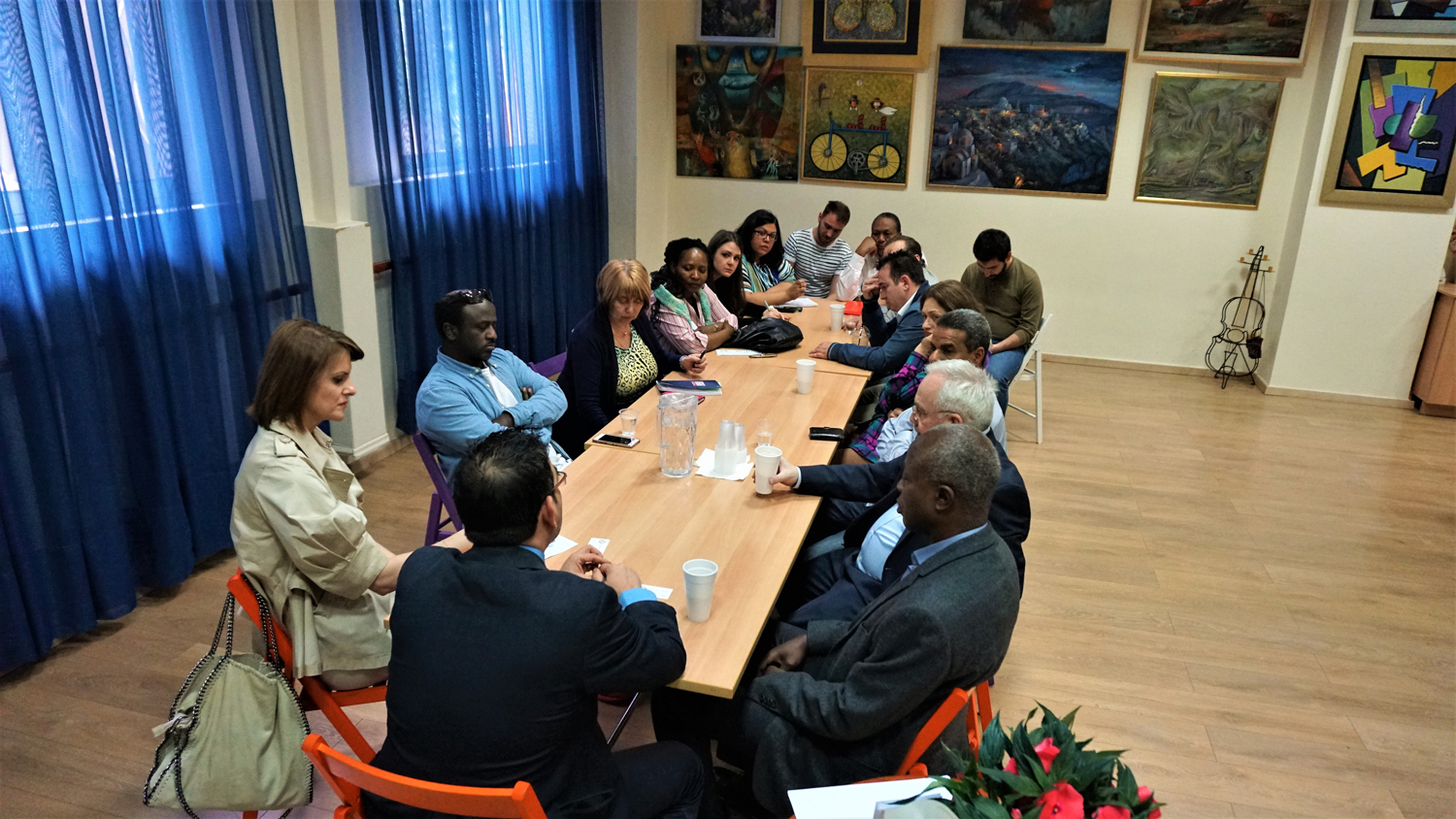 At the initiative of the Secretary of Social Networks & Special Population Groups of New Democracy party, Mr. Giorgos Stamatis and Ms Katerina Markou, Member of Parliament B Thessallonikis, a first meeting was held with the Greek Forum of Migrants.
On Monday 16 April, the representatives of New Democrary political party were met at GFMs offices with the Board of GFM, along with members - representatives of migrant communities from: Ethiopia, Ghana, Kenya, Georgia, Ukraine, Albania, Nigerian Women, Network of Migrant Women, Youth Group of GFM along with our staff. On behalf of New Democracy party, we were informed about the intention to get acquainted in principle with our organization and the start of an open dialogue on the problems that migrants are facing in Greece. Constructive criticism was made by all the representatives and a fruitful dialogue occured. The GFM welcomed the meeting, but clarified that it would be against anyone or anything that is against the interests of migrants and their families.