Safe Passage Now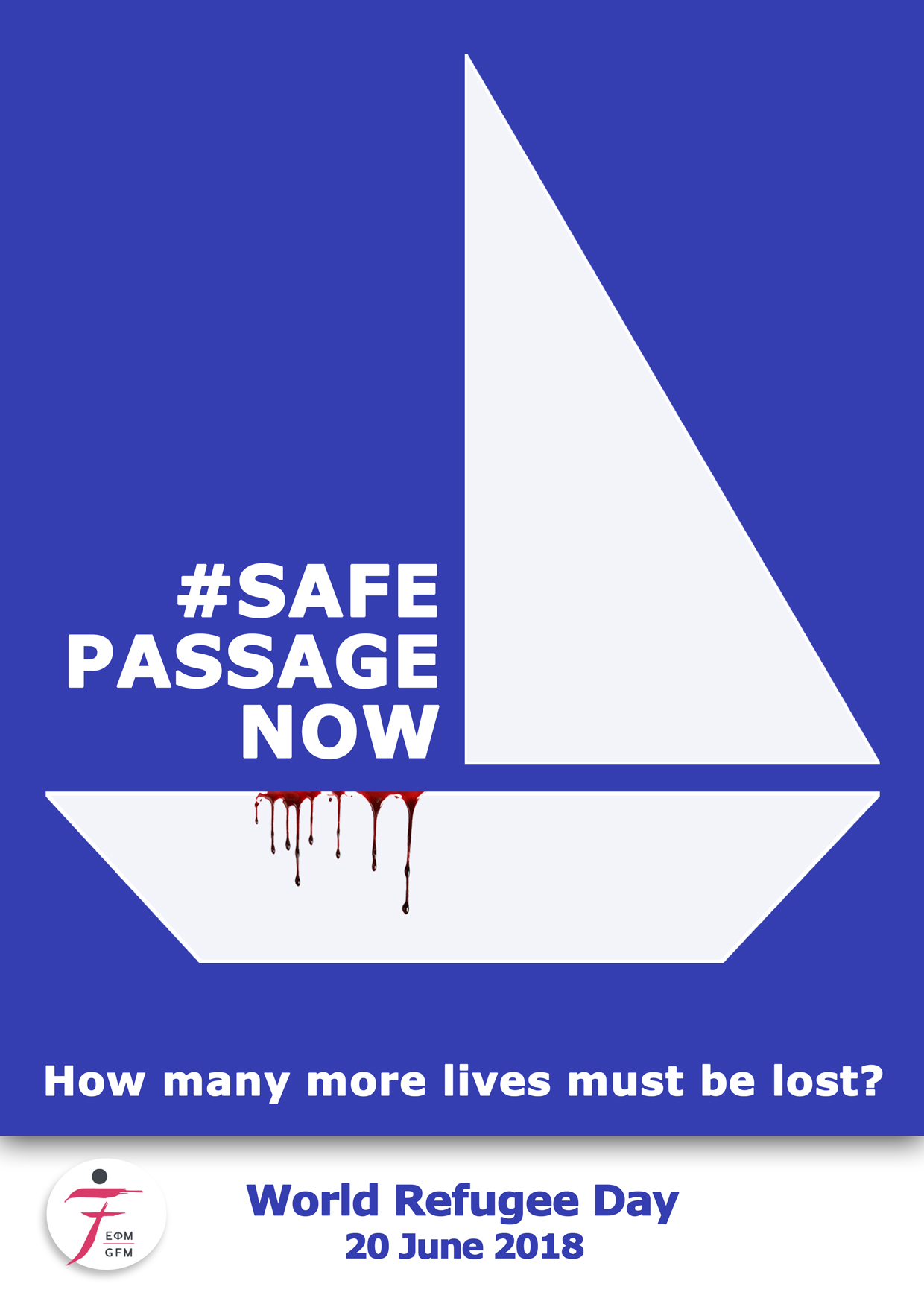 How many more lives must be lost? The Greek Forum of Migrants sends a message of memory on the World Refugee Day, 20 June 2018.
Tens of thousands people have lost their lives till today at the Mediterranean Sea. All of us, migrants and refugees, that successfully reached european soil, we would like to dedicate this remembrance day to all people that were lost on their way to Europe trying to escape from war and hardship.
We demand Safe Passage now. How many more lives must be lost? How many thousands of dead children, women and men are required to count, in order for the European Union and all its member states to take human measures for the safe passage of refugees? Over the years, everything has been counterproductive: the passages are closing and the one that remains is not safe. The fact that we are not "seeing" the blood of dead people, does not mean that there is no crime, perhaps one of the greatest crimes of the last decades, against humanity.