Participation to the 16th General Assembly of ENAR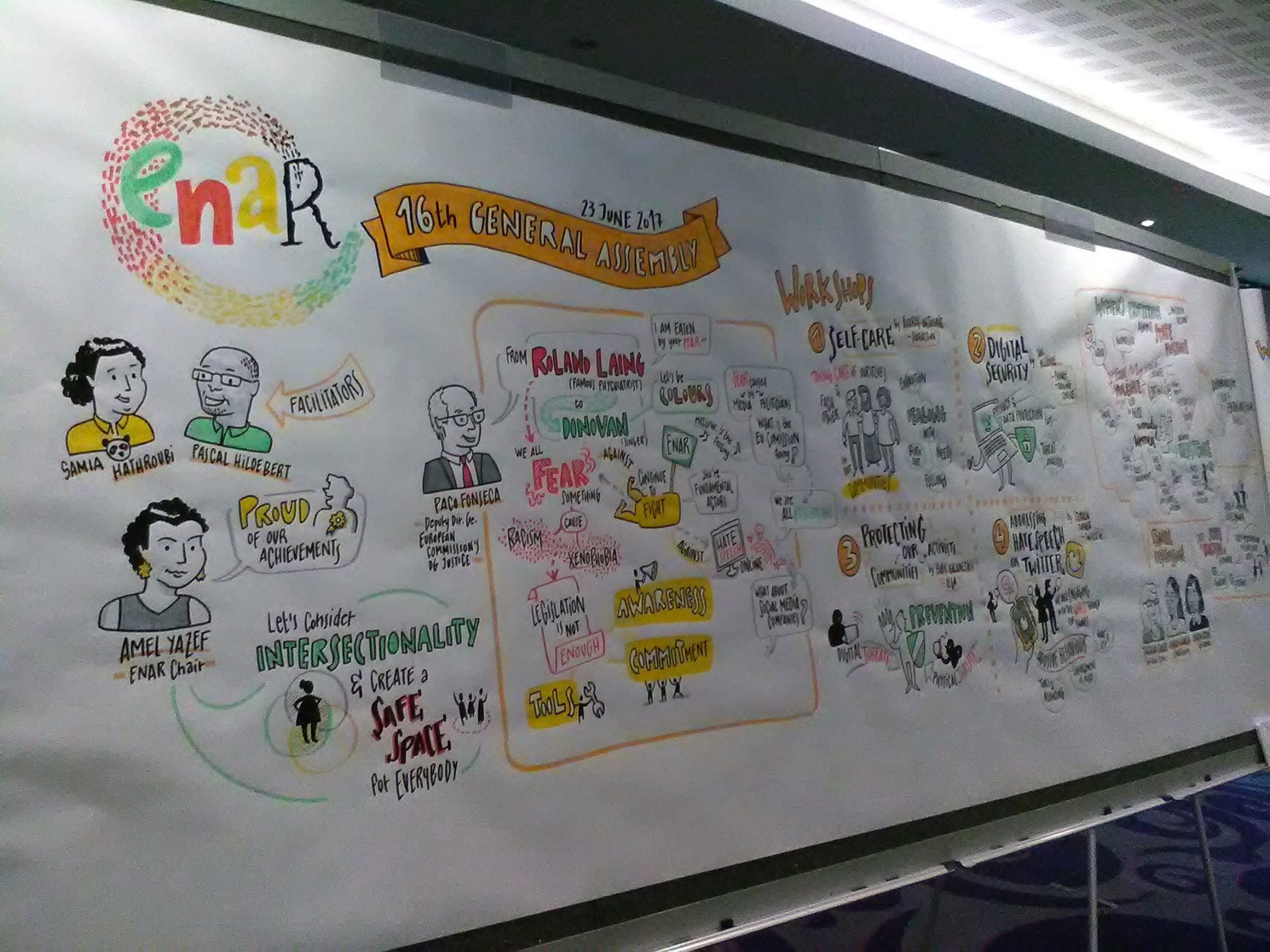 The Greek Forum of Migrants attended the 16th General Assembly of ENAR - European Network Against Racism, in Bruxelles, 28-29 June.
The main topics discussed were about protection of our communities, the fight against xenophobia, Islamophobia and racism. We were informed from MEPs on proposals to European Commission, updating the migration directives on European level. Workshops were held on protection of the communities and activists from hate speech on twitter. In the end, the financial and activity report has been approved and we voted for new board members.
We wish our best and good work to the new board members: Ghyslain Vedeux (Representative Council for Black Associations in France) and Karen Taylor (Initiative of Black People).