Antiracist Tournament FARE Football 2018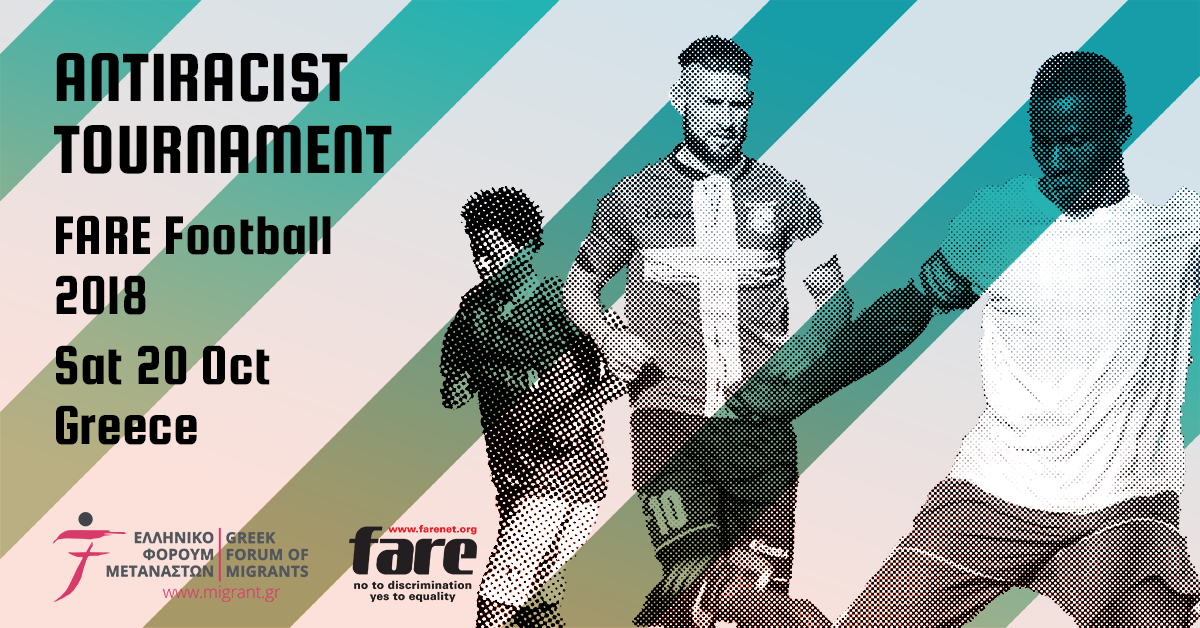 For a third year in a row, the Greek Forum of Migrants participates in the #FootballPeople action weeks of FARE network, and launches another Antiracist Football Tournament against racism and discrimination.
The #FootballPeople action weeks of FARE Network are here to stay!
It`s a movement of over 100,000 fo r the 2018 #FootballPeople weeks, the biggest social change campaign in European sport. For two weeks between the 11th-25th October more than 2,000 activities will take place in over 60 countries in Europe, Latin America, Africa and Asia. The campaign aims to drive social inclusion and tackle discrimination, using football as a vehicle to educate, inspire and promote equality for all.
In our action, Antiracist Tournament 2018, held on Saturday 20 October, 4-8pm at Rouf field (Piraeus & 58 P.Ralli str.), migrant communities FCs will participate, from Albania, Afghanistan, Cameroon and Congo. The end of the matches -as every year, is accompanied by the awarding of a prize to the winning team of the Tournament.
With the support of Migrant Integration Council of Municipality City of Athens, OPANDA- Organisation of Culture, Athletisism and Youth of City of Athens.
Follow our event on Facebook
---
Read more about Antiracist Tournament 2017 here.
See more actions from our participation on #FootballPeople 2017 here