A historic decision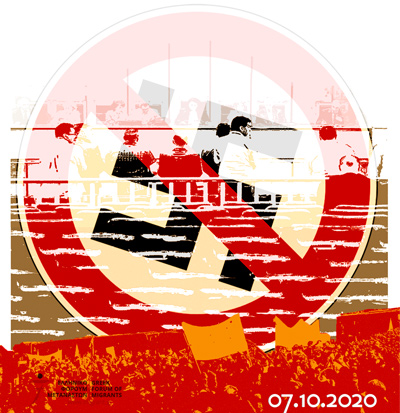 Read the joint announcement of organizations co-signed by the Greek Forum of Migrants regarding the historic court decision to condemn the neo-Nazi group Golden Dawn as a criminal organization, after 5 and a half years of court battle:
An Historic Decision
The historic decision of the Greek justice confirms that Golden Dawn is a criminal organization and justifies the victims of its blind violence.
This decision puts an end to the theory of the legitimate action of Golden Dawn as a political organization, and now everyone knows that violence, hatred and racism have no place in our Democracy.
We hope that today`s decision will be the trigger for greater protection for the weak and the suffering people, which is the real bulwark against any attempt to overthrow the rule of law.
Αθήνα, 08/10/2020
Greek Forum of Migrants - Ελληνικό Φόρουμ Μεταναστών
Greek Forum of Refugees
Almasar NGO
Melissa Network
Ελληνική Ένωση για τα Δικαιώματα του Ανθρώπου
Ελληνικό Συμβούλιο για τους Πρόσφυγες - Greek Council for Refugees
Symbiosis / Συμβίωση-Σχολή Πολιτικών σπουδών στην Ελλάδα
SolidarityNow