Youth engagement hubs - Greece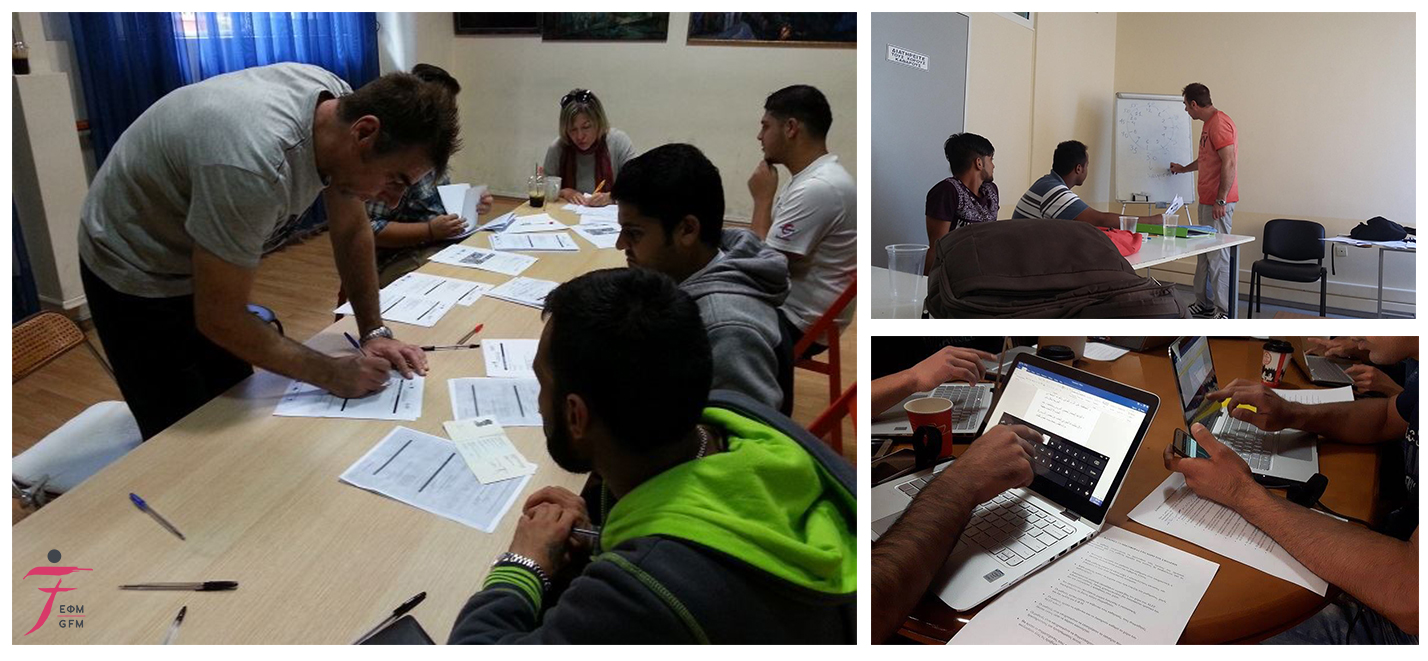 The "Youth engagement hubs - Greece" programme has began with the support of Mercy Corps, with duration 2 months, April - June 2018. Below you can read more information about the programme:
Info desk:
Monday to Friday, 10 p.m.- 3 a.m.
Information to refugees and migrants, and referrals for activities, services, legal issues, health, socio-psychological support and overall navigation.

• In the Afghan Community – Monday, Wednesday and Friday.
• In the Federation of Albanian communities - Tuesday and Thursday

Greek and English conversation laboratories:
Get the knowledge and confidence to navigate in basic Greek and English lanquage
• 4 hours per week for 2 months in the Afghan Community and the Federation of Albanian Communities
IT laboratories:
Basic computer literacy lessons, 6 hours per cycle
• Monday and Friday, 11 p.m. -12.30 a.m. in the Georgian Cultural Center
Employment skills Workshops:
3 workshops dedicated to skills development related with employment.
• Writing Curriculum Vitae
• Job hunting online
• Get ready for an interview.
Afghan Community: Solomou 25, Exarcheia -
Federation of Albanian communities: Deligiorgi 55-59, Metaxourgeio
Georgian Cultural Centre Caucasus: Patision 81, Victoria sq.

For information: +6944161491, +210 8831620, greekforumofmigrants@gmail.com