Download App4Refs!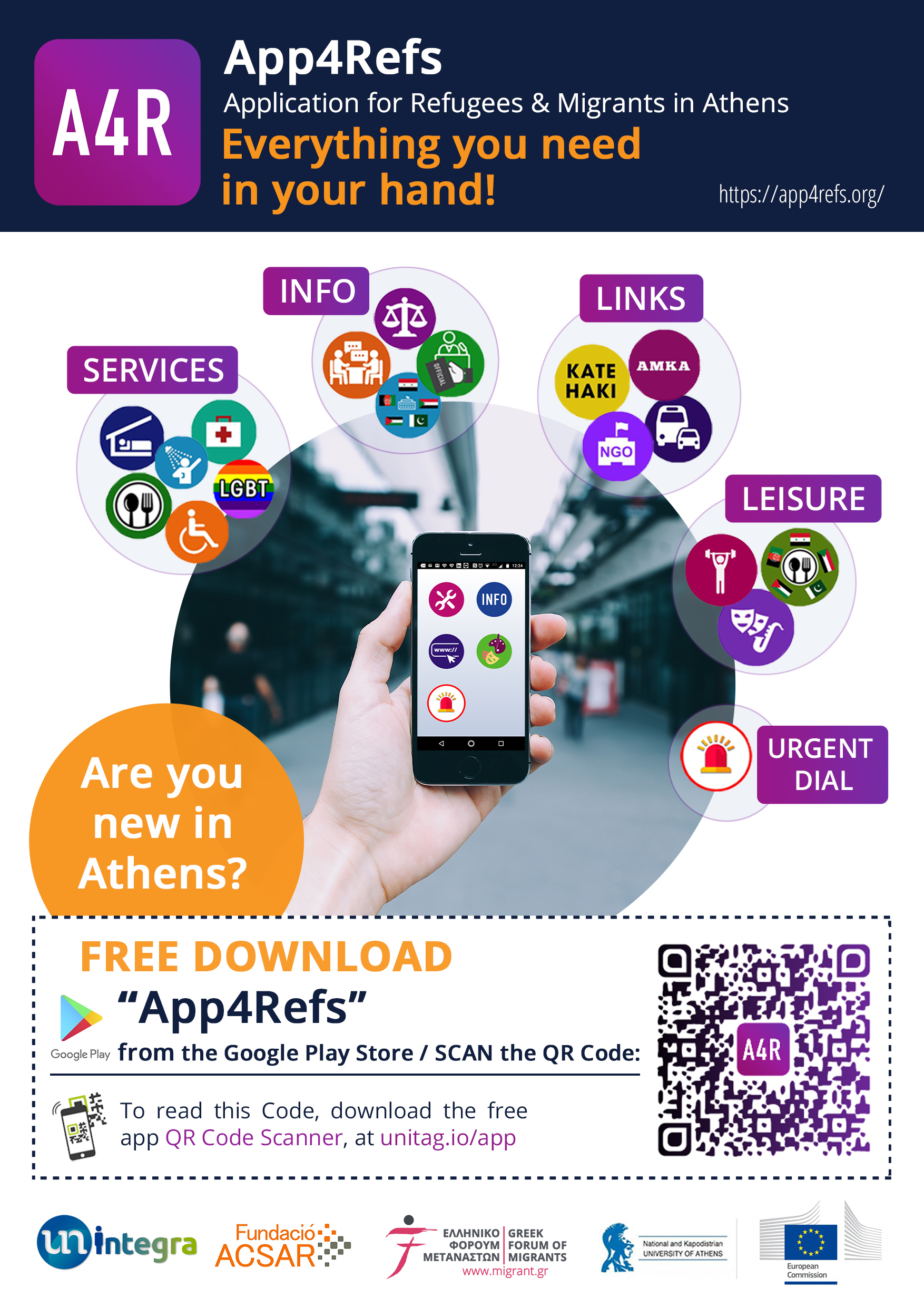 The launch of App4refs is a fact! The application that provides directions to basic needs and services in Athens, dedicated to migrants and refugees -newcomers in Athens.
With just one click, your mobile phone becomes a map to reach:
Support for basic needs (eg. shower, clothes, shelter, food, medical and legal support, etc.)

Associations and organizations providing services in Athens (trainings, language classes, children activities, etc.)

Administrative offices (hospitals, embassies, etc.)

Migrant and refugee communities in Greece

Cultural activities, sports, green areas and much more!
#App4refs unicity relays on the support we had by more than 40 volunteers migrants and refugees, who collaborated with GFM's team to recollect information and test the comprehension of the application itself, throughout the whole project implementation.
The application, that was created through UNINTEGRA project and in collaboration with ACSAR Foundation, is based on a intuitive model in order to facilitate usability for any individual not familiar with written greek or english language.
Find the application online here: https://app4refs.org/
Free Download and installation "App4Refs" to your mobile phone through Google play store or scan the QR code below: