Notes of Support for the refugees and Welcommon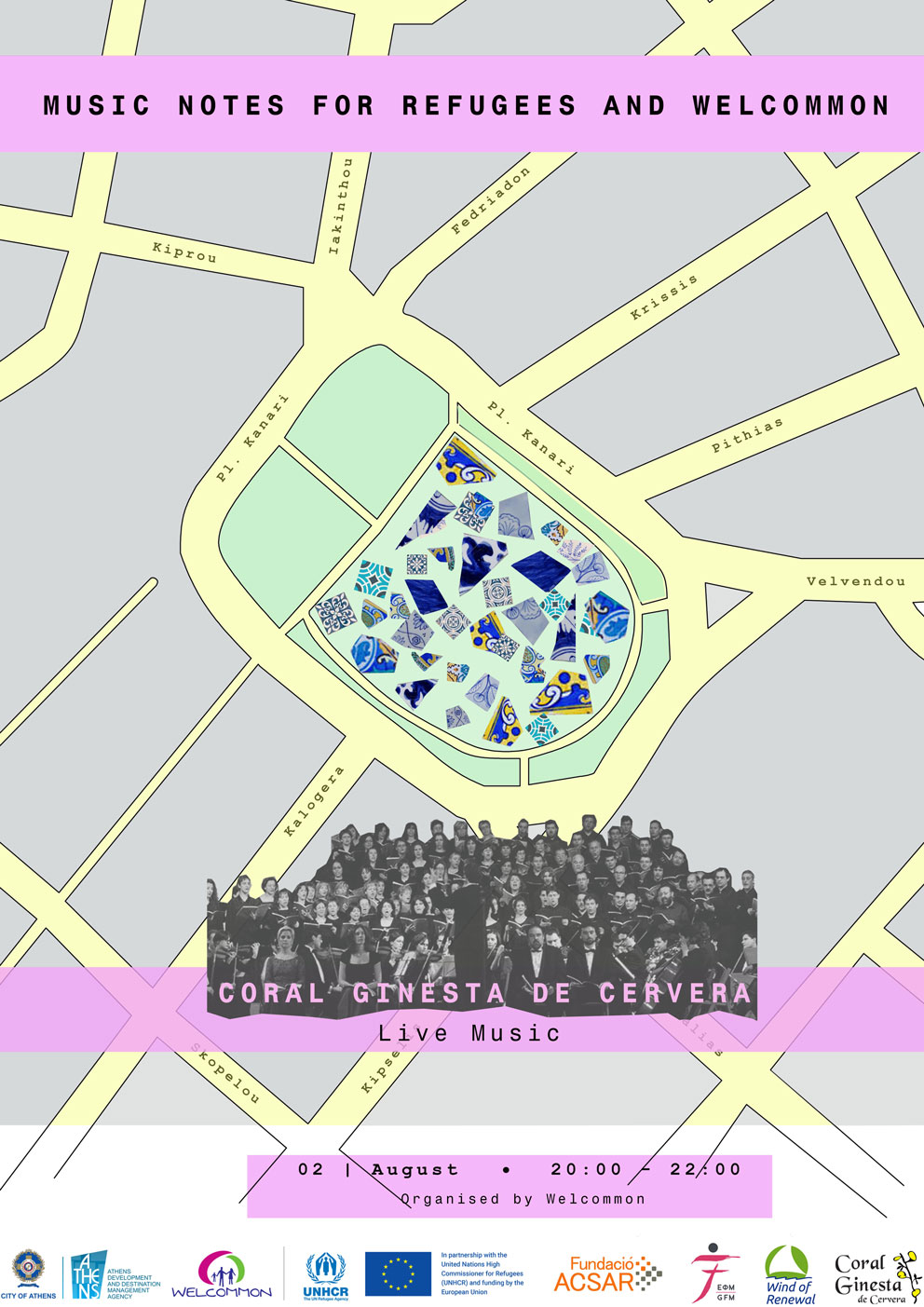 The Catalan choir Coral Ginesta de Cervera is coming to Athens, as part of the celebration of 40 years of their artistic presence, for two concerts on August 1 & 2 to support and sing for the refugees and Welcommon, the host center that offers temporary hospitality and refugee integration.
The choir consists of 30 performers and 10 musicians who will perform international, Arabic, Greek and Catalan songs.
Tuesday, August 1: Catholic Church Theresias, Kypseli, 32, Eptanisou Str. (near Ag. Georgios square) at 20.30 / Free entrance
Wednesday, August 2: Kipseli Square, at 20.30 / Free entrance
Organizations supporting the events: Anemos Ananeosis, Welcommon Program, Greek Forum of Migrants, mSocial Catalonian Organizations and ACSAR Foundation. With the cooperation of the City of Athens, the 6th Municipal Community of the Athenians, the Integration Council of Athenians and the Victoria Square Project.
More about the choir: click here