Silent March - NO to terrorism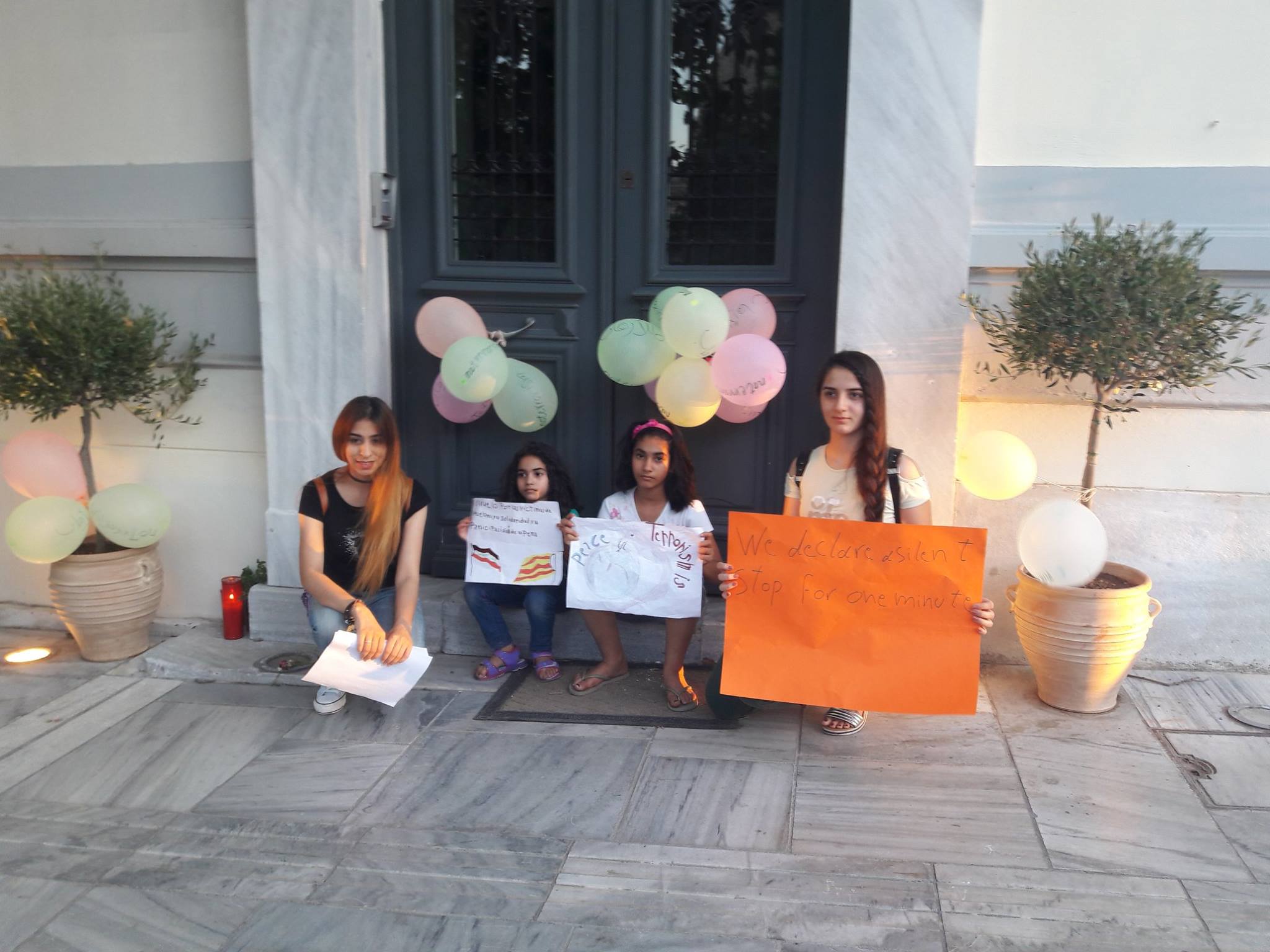 In protest of the recent terrorist attack in Spain, the group Zagel and the Greek Forum of Migrants are calling on a silent march to say NO to terrorism, on Saturday 19th of August, from Syntagma Square to the Spanish embassy.
The march intends to condemn terrorism and solidarity with the Spanish people. The course will take a minute`s silence and leave paper boats and colored balloons in the memory of the dead and wounded.
Zagel group is the first organization of new refugees created within the Alef School programme of the Greek Forum of Migrants, consisting of 22 refugees. Group meetings are taking place in the Welcommon accomodation center of refugees in Athens. The group aims to implement activities to facilitate social inclusion and integration process.
The name Zagel is an Arabic word meaning mail pigeon. It symbolizes peace, movement and transmission of messages to humanity. The paper boat is the symbol chosen by the Greek Forum of Migrants as a symbol of refugees.