Afghanistan: Is it safe?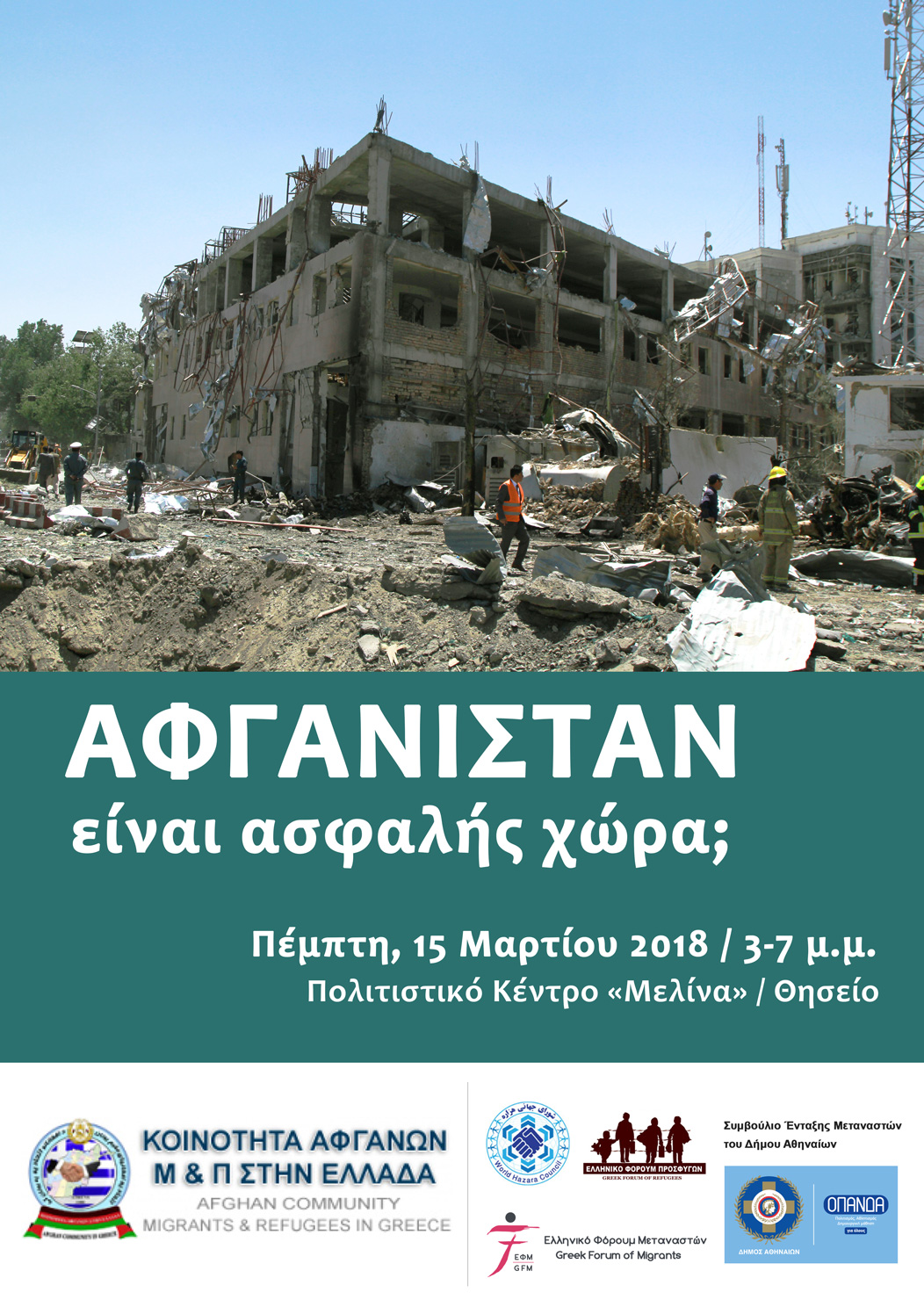 We invite you, Thursday 15 March, in a Discussion - Conference with central issue of discussion, whether Afghanistan is a safe country. Below are the details of the event and the press release:
Discussion - Conference
Afghanistan: Is it safe?
As the Afghan refugees returns, from European governments back to Afghanistan, are more and more often, where they are at serious risk of their lives, the country is mercilessly pounded by suicide attacks and terrorist attacks. More than 7 bombings have occurred in the last two months, posing as a major question of whether a safe country is, ultimately, Afghanistan.
The Afghan Migrants and Refugees Community in Greece, the ΕGreek Forum of Refugees and the Greek Forum of Migrants, co-organising and would like to invite you Thursday, 15 March 2018, in a discussion that will take place at Cultural Centre "Melina".
Speakers
Giorgos Filis, Professor of Geopolitics and International Relations
Gavriil Sakelaridis, Director of the Greek department Amnesty International
Xronis Pehlivanidis, Cinematographer
Akram Gizabi, Activist, President of World Hazara Council (WHC)
The discussion wil be coordinated by journalist Filio Kontrafouri.
Thursday, 15 March 2018
Time: 3 - 7 pm
Place: Cultural Centre «MELINA», Hrakleidon 66 & Thesallonikis, Thiseio, 11851, Metro Station Kerameikos
With the support of Integration Migrants Council and OPANDA of the Municipality of Athens.