Participation in UNINTEGRA Project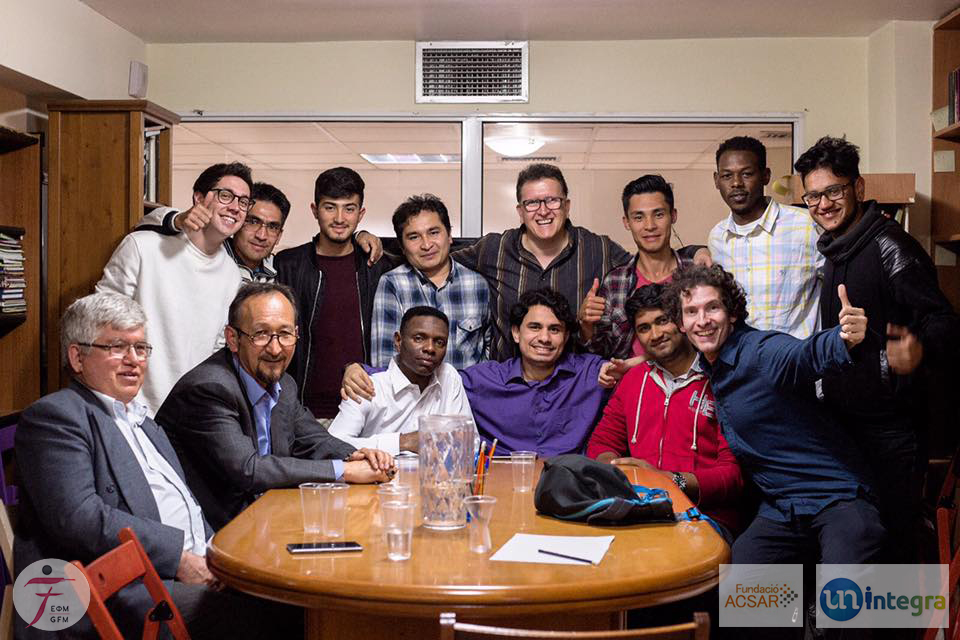 Since January 2018, the Greek Forum of Migrants is collaborating, with the Catalan Foundation ACSAR in the framework of UNINTEGRA PROJECT, a project developed and implemented by an European Consortium, operating under a Grant of the AMIF program.
The University of Athens (NKUA) and the ACSAR Foundation lead the actions to be developed on ground in Greece to support refugees and asylum seekers.
The actions in Greece have two main objectives: to provide professionals working with refugees with new tools and resources to carry out their work, facilitating new ways of intervention and focusing especially on those needs detected in refugees; the empowerment, integration and inclusion of refugees in order to facilitate their return to a normalized and autonomous life.
To achieve these goals Conferences, Workshops, Stages and the designing of a mobile APP are the main activities that will be developed in Greece.
A relevant part of this project consists on designing and developing a mobile app, App4Refs, since for refugees, their mobile phone is one of its most precious possessions.
It allows them to learn, keep in touch with their acquaintances and navigate an unfamiliar country. In this context the Greek Forum of Migrants is collaborating in the App creation carrying out a local info recollection, thanks to its experience with the operative Info Desk.
Moreover the Greek Forum of Migrants is coordinating a study group, Refugee`s Voice, composed by Asylum seekers and refugees residents in Athens in the creation of a proposal paper focused on the refugees' reception and attention protocols and procedures in Greece.
Both the Application and the result of the Refugee`s Voice group will be presented during an international conference in Athens in June 2018.