We Create Together - We Live Together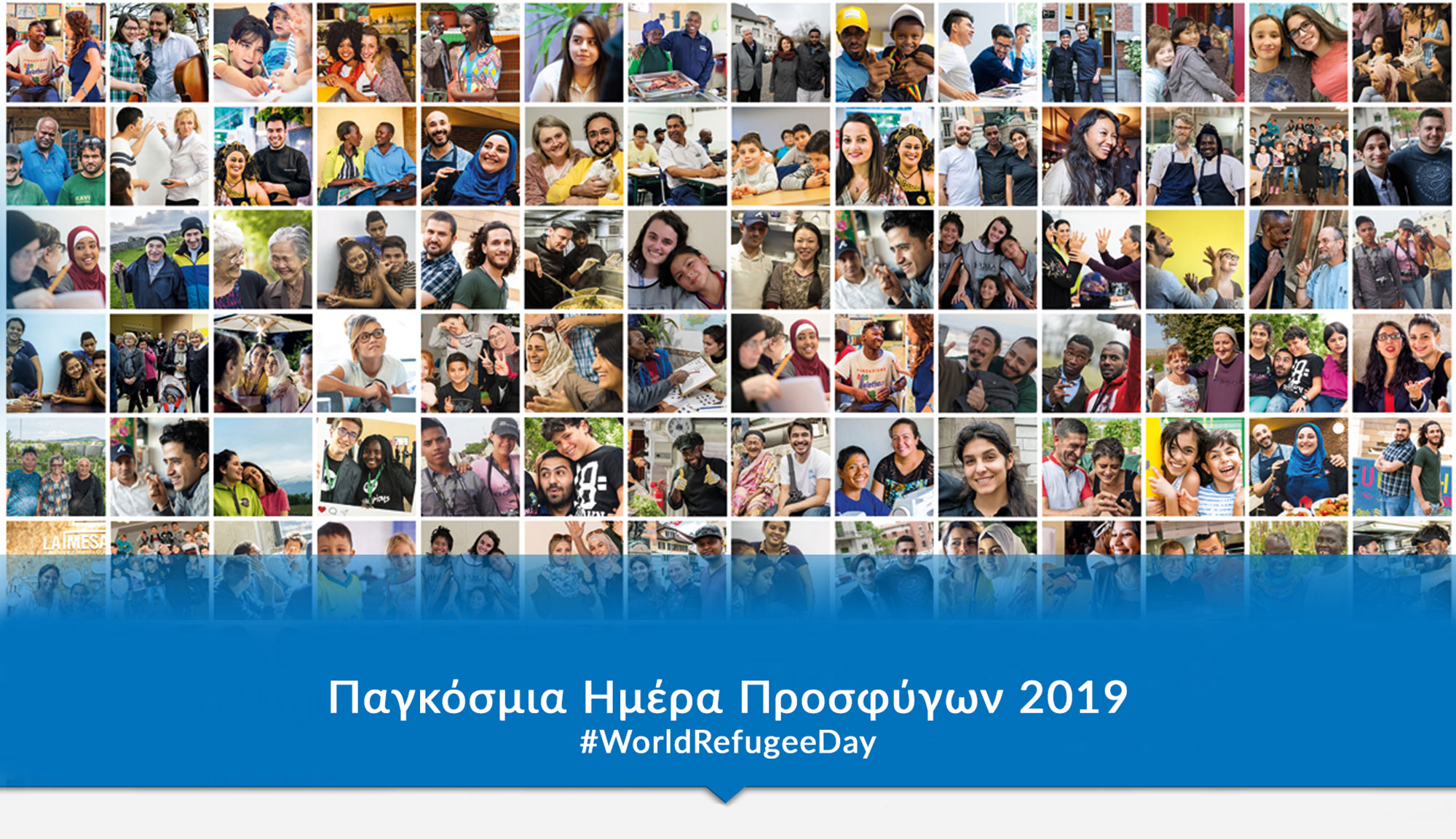 On the World Refugee Day, Thursday 20 June 2019, the Greek Forum of Migrants participates and co-organises with other NGOs and institutions a celebration entitled: We Create Together – We Live Together at Kypseli Municipal Market:
Events for World Refugee Day in Athens
20 June, Kypseli Municipal Market – 22 June, Serafio City of Athens
On World Refugee Day, held every year on 20 June, we commemorate the strength, courage and perseverance of millions of refugees forced to flee their home. Around the world, communities, schools, businesses, faith groups and people from all walks of life are taking big and small steps in solidarity with refugees.
In Athens, on the occasion of this year's World Refugee Day, we join forces in two events-meetings where we will create, discuss, learn, make proposals, search for solutions, play, photograph and sing, all together, sending a strong message of solidarity and peaceful coexistence.
We are looking forward to seeing you all there.
---
We Create Together – We Live Together
20 June, Kypseli Municipal Market, 19:00 – 23:00
Programme
19:00 Screening of short films by and about refugees.
20:00 "Through the eyes of the protagonists," discussion about photography and refugees, with projection of photo material. The discussion will be moderated by Thanassis Stavrakis, chief photographer of the Associated Press, Greece, Cyprus, Albania & North Macedonia.
21:00 African music and dancing by MANDELA GALS and GUMBOOT TRIO of the community Vana Ba Afrika. Polyphonic singing by GRUPI POLIFONIK VLLAZERIMI of the Federation of Albanian Communities in Greece. Siamand Soufizadeh will sing and play the guitar. The musical programme is coordinated by the Greek Forum of Migrants.
In addition, there will be workshops for children and a photo exhibition titled "Capturing the Light", while the participating organizations and actors will be present to inform people about their activities.
The Food Truck of Giorgos Glynos will also make a stop at the Municipal Market of Kypseli, which will host Barshank Haj Younes from Syria in its kitchen. They will serve together Greek-Syrian street food, in the framework of the Cooking #WithRefugees festival.
Click here for the FACECOOK Event
---
You, me and those that came after – We are all citizens
22 June, Serafio City of Athens, 18:00 – 22:00
18:00 Greetings – Launch of events.
18:30 Open discussion – Launch of thematic parallel workshops, with the following topics: a) homelessness, b) access to labour market/entrepreneurship and c) integration.
20:00 Fashion show by refugee & migrant communities.
21:00 Theatre performance by a group of volunteers/students from Ireland (SCI Hellas).
A buffet with food cooked by refugee & migrant communities will be available, while various activities for children will be organized. Moreover, during the event, visual information material will be screened focusing on the operation of humanitarian organizations, local authorities and refugee & migrant communities. Refugee & migrant communities, in cooperation with the Greek Forum of Refugees, are in charge of the organization and coordination of the events in Serafio.
On Sunday, 23 June, at 18:00, a friendly football match will take place at the field in Rouf between the team of the Greek Forum of Refugees and HOPE Refugees team of the organization GI.