No more `paper` boats at sea, safe passage to all refugees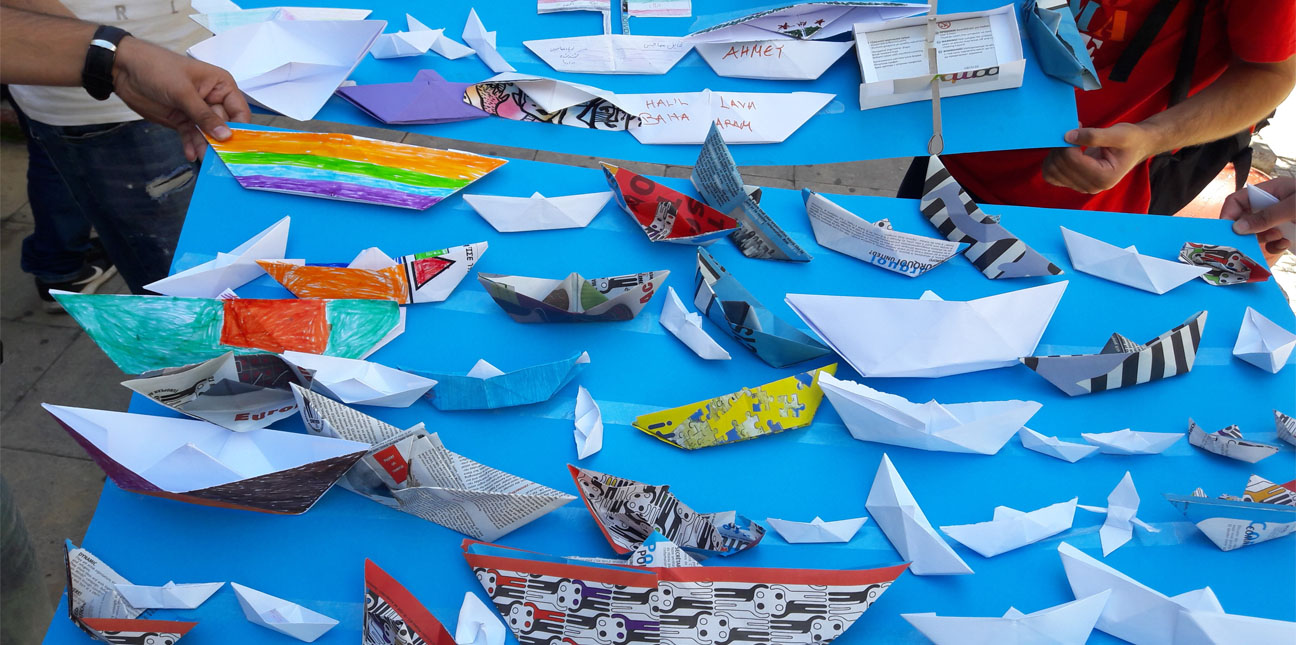 On World Refugee Day (June 20th 2017), The Greek Forum of Migrants will commemorate the people who lost their lives trying to escape from war and hardship. On Tuesday June 20th, from 10 am, the students of Greek Forum`s `Alef School` as well as refugee children hosted at Welcommon, will meet at 13 Elpidos Street, outside the venue of Victoria Square Project.
They will overflow the pavement with small paper boats made by children and pupils. Each boat symbolizes a person who lost his or her life while trying to escape a war zone, in seek of a better future. Everyone, including passers by and visitors, will have the opportunity to make a paper boat and place it in the space.
At the end of the event, the paper boats will be taken to the Welcommon space, where we will hold a minute`s silence for the over 30,000 refugees who have died since 2000. The project will remain in the Welcommon space for a few days.
We honor the memory of the dead refugees and we call for a safe passage for all refugees.