Legal, but without a residence permit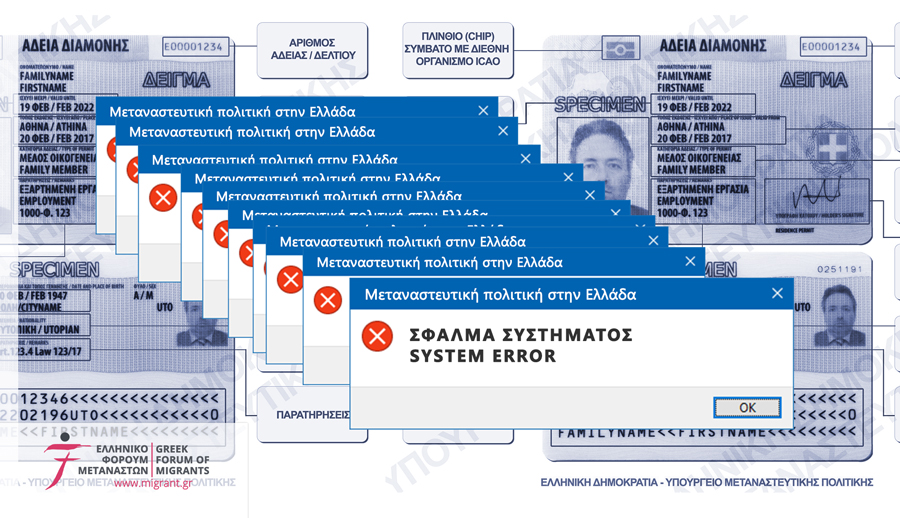 Read the joint press release regarding the major problems ocurred for the resedence pemits:
PRESS RELEASE
Athens, 19/10/2020
Legal, but without a residence permit
The measures taken by the Ministry of Migration and Asylum in order to extend the validity of residence permits have already created a huge problem for the entire migrant population in Greece.
Although the Ministry of Migration and Asylum has issued an extension of the residence permits (from March until December 31, 2020), the complaints for non-recognition of this extension from other Ministries, Municipalities or competent citizen service providers are gradually rising. For example, there are currently people who could take the oath for naturalization, and instead the authorities do not accept the extension of their residence permit and are not allowed to do so.
In addition, although the decentralized services started their reopening only after a scheduled appointment, these appointments are taking too long to be scheduled.
Also, the delayed operation of the online platform without proper instructions - steps that must be followed by those interested-, led to additional delays in the renewal or issuance of residence permits.
Decentralized services operate without a central organization and with reduced staff, as a result each one of them applies a different mode of operation and passes on to migrants any bureaucratic problems that appear.
All of the above leave the migrants exposed, creating the false impression that they have expired residence permits, that they are irregular.
We find it unacceptable that, once again, migrants are treated as second-class citizens. These people were called and met the obligations set by the Greek state, without response. We demand from the Greek state to do the obvious and to solve the issues that have arisen immediately.
The signatory organizations:
Greek Forum of Migrants, Greek Forum of Refugees, Solidarity Now