The Citizens Are United Project - TCAU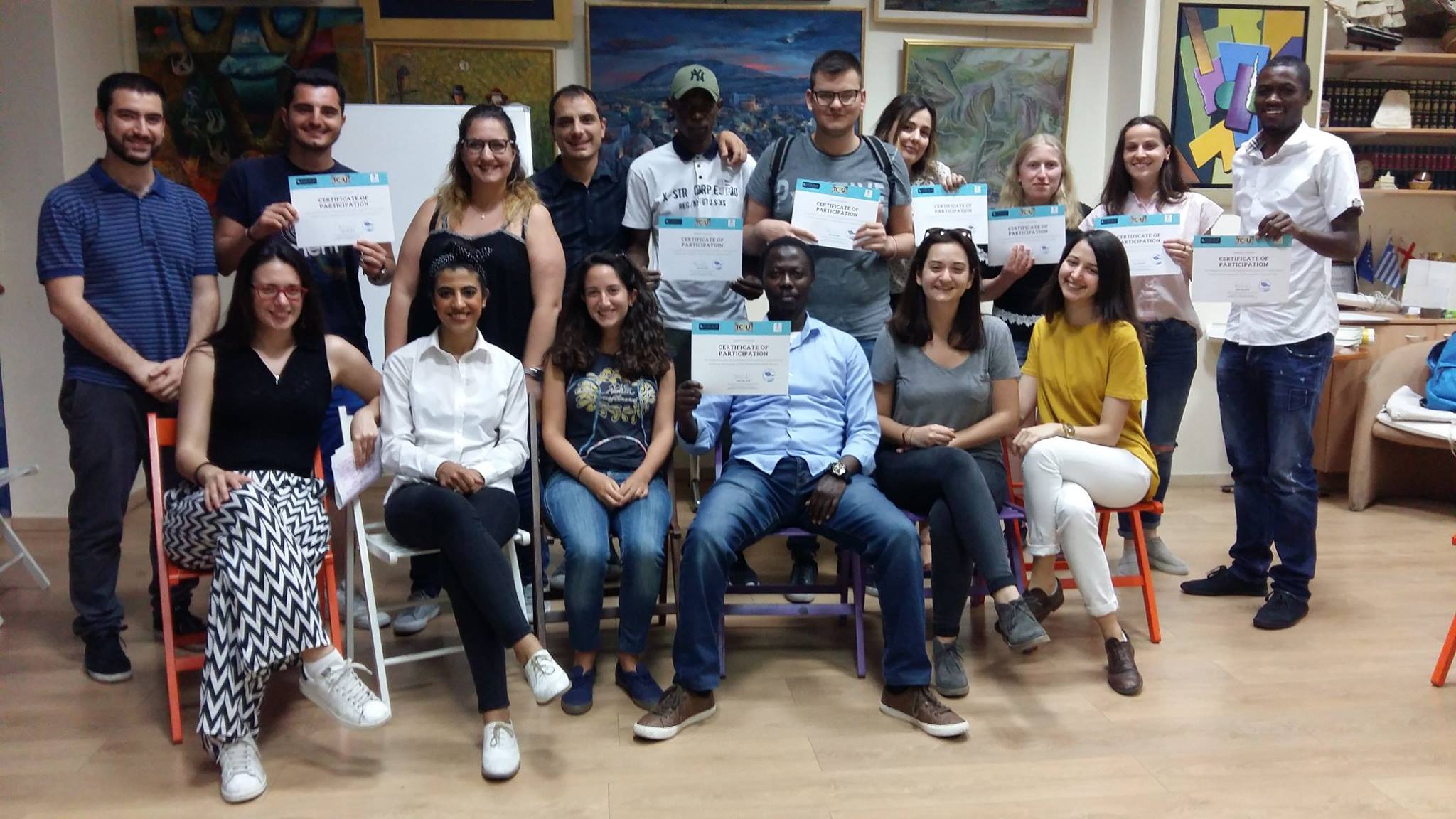 The Greek Forum of Migrants is cooperating, since April 2018, with the Inter Alia Project Association in the framework of "The Citizens are United" (TCAU) project, co-funded by the Europe for Citizens Programme of the European Union.
Inter Alia Project
along with other organizations located in different European Union`s countries, is implementing TCAU program in Greece.
The aim of the project is to engage EU citizens together with migrants communities and new citizens with the main purpose to focus on the empowerment of the communities, to enforce the integration by bringing them to participate in different activities and workshops.
This project aspires to address the gap within the EU`s integration policy; most specifically the rise in stigmatization of TCNs that has only increased along the years; and the promotion of opportunities for inter-cultural engagement / volunteering at European Union level.
The main task is to involve youngsters in the age of 16-32 years old, possibly with a particular focus on second generation migrants. The first workshop is based on the empowerment regarding the tools and responsibility, and will provide skills related to event management, social skills, intercultural awareness, use of Greek and English.
The project "The Citizens Are United" (TCAU) will be implemented in 4 different events done by the youth group involved.
Workshop of 4th of May 2018:
The first event took place on the 4th of May with the participation of 25 youth from Greece, Burundi, Sudan, Albania, Georgia, Ghana, Italy and Gambia that gather together for a brainstorming on organizing through no formal education activities and social cohesion among the participants and the Staff of volunteers of Inter Alia supported also by our staff. Here they have structured those proposals:
1) Projection of film relevant to migration, followed by a relevant talking session;
2) Open-Air Film Projection of a collectively chosen film (through social media poll) followed by snack and drink offer;
3) Intercultural food challenge (small group of people will "compete" preparing an easy recipe from their cultural background, they will be judged, and the winner will receive a 'symbolic' prize, such as a T-shirt, apron, etc), followed by (pre-prepared) free food and refreshments offer to the audience;
4) Multi-Culti Music and Dance and Food Festival.