SUPPORT US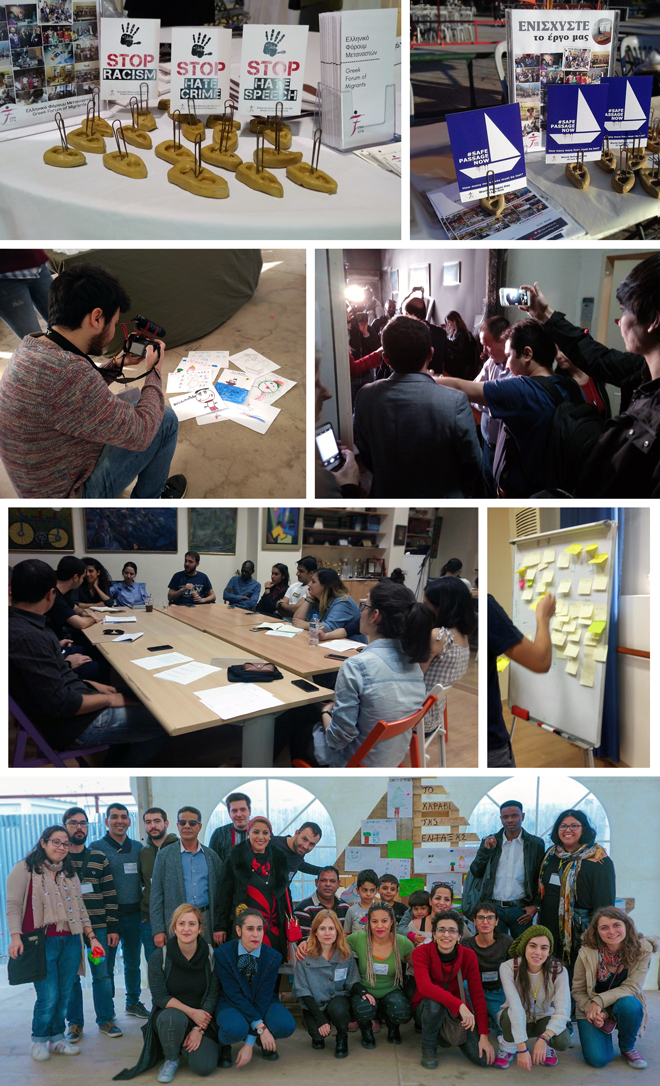 Be a volunteer
Do you have the willingness to volunteer at the Greek Forum of Migrants? Do you have marketing, web designing, multimedia production or translation skills? Do you want to offer? If so, then send us a message at info@migrant.gr and we will contact you.
Why? Because together we can!
Financial aid
You can also make a donation to the Greek Migrants Forum:
With a deposit in the bank
Beneficiary: Greek Forum of Migrants
IBAN-No .: GR10 0172 0670 0050 6704 7230 905
GFM - GREEK FORUM OF MIGRANTS
Swift code: PIRBGRAA, Piraeus Bank
To make a DONATION in our bank account, you must also contact us at 210-8831620 or send an e-mail to info@migrant.gr. In order for us to send you the relevant receipt and a thank you letter.
Internship
Where do you plan to do your internship?
Are you in the last stage of your studies and have not yet found where to do your internship? Do you want to make scientific theory an act in our organization?
There is the possibility to place a place for an internship, in a working environment demanding and above all, interesting!
We will be very happy to cooperate with you.

For communities / organizations:
BECOME A MEMBER OF THE GREEK FORUM OF MIGRANTS
By registering as a member of the Greek Forum of Migrants, you also participate in the network of migrant organizations and communities, reinforcing our actions to defend migration issues.

To register an organization as a Regular Member it is required:
To be a Legal Entity of Private Law set up and operate legally.
That the decision on admission to the GFM has been taken legally and in accordance with the Statute of the Organization and the Statute of the GFM.
Make a written request from the legal representatives of the organization for accession.
This application should be accompanied by:
1. A copy of the minutes of the General Assembly or of the Board of Directors on the accession decision
2. Nominal list of the members of the Board of Directors
3. Extract from the practical composition of the Members of the Board of Directors In body
4. A certified copy of the applicable Articles of the Association
5. Data from the activity of the organization to the time of submission of the application.

Please contact us at: info@migrant.gr