Announcement for the violent attacks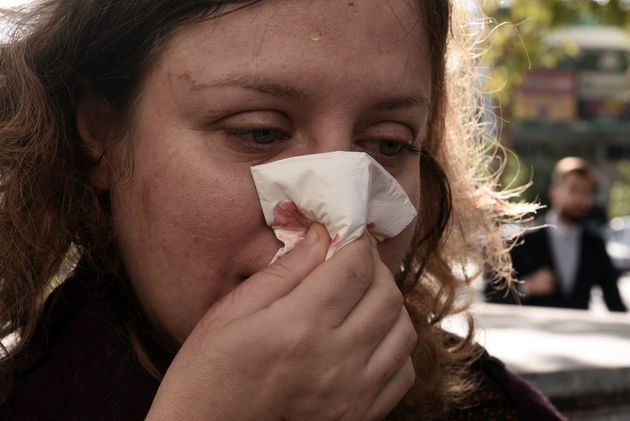 The Greek Forum of Migrants as a member of the Racist Violence Recording Network, co-signs the announcement / complaint concerning the assaults by a group of Golden Dawns` supporters to a lawyer and a representative of a Network member. Here`s the announcement:
Athens, 6.11.2017
The Network expresses its sympathy to the victims of the assaults by a group of supporters of the Golden Dawn party near the Court of Appeal where the Golden Dawn trial takes place. Eugenia Kouniaki, a member of the group of civil lawyers in the case of Egyptian fishermen and a Network member lawyer, accepted this violent attack in her attempt to defend legitimacy and prevent offending actions from this group of perpetrators. The possibility of her being targeted because of her participation in the Golden Dawn trial and her wider anti-racist action must be investigated by the authorities and taken into account accordingly.
This incident highlights the lack of special protection for human rights defenders, which the Network has highlighted in its annual reports. The Network will make specific recommendations on the implementation of Law 4478/2017 on the support of victims of crime and will include those cases where victims are targeted or are being subjected to violence because they promote and protect human rights.
Read the announcement in the Racist Violence Recording Network
Photo-Source: Efsyn.gr