A Ball Against Discrimination - FARE 2019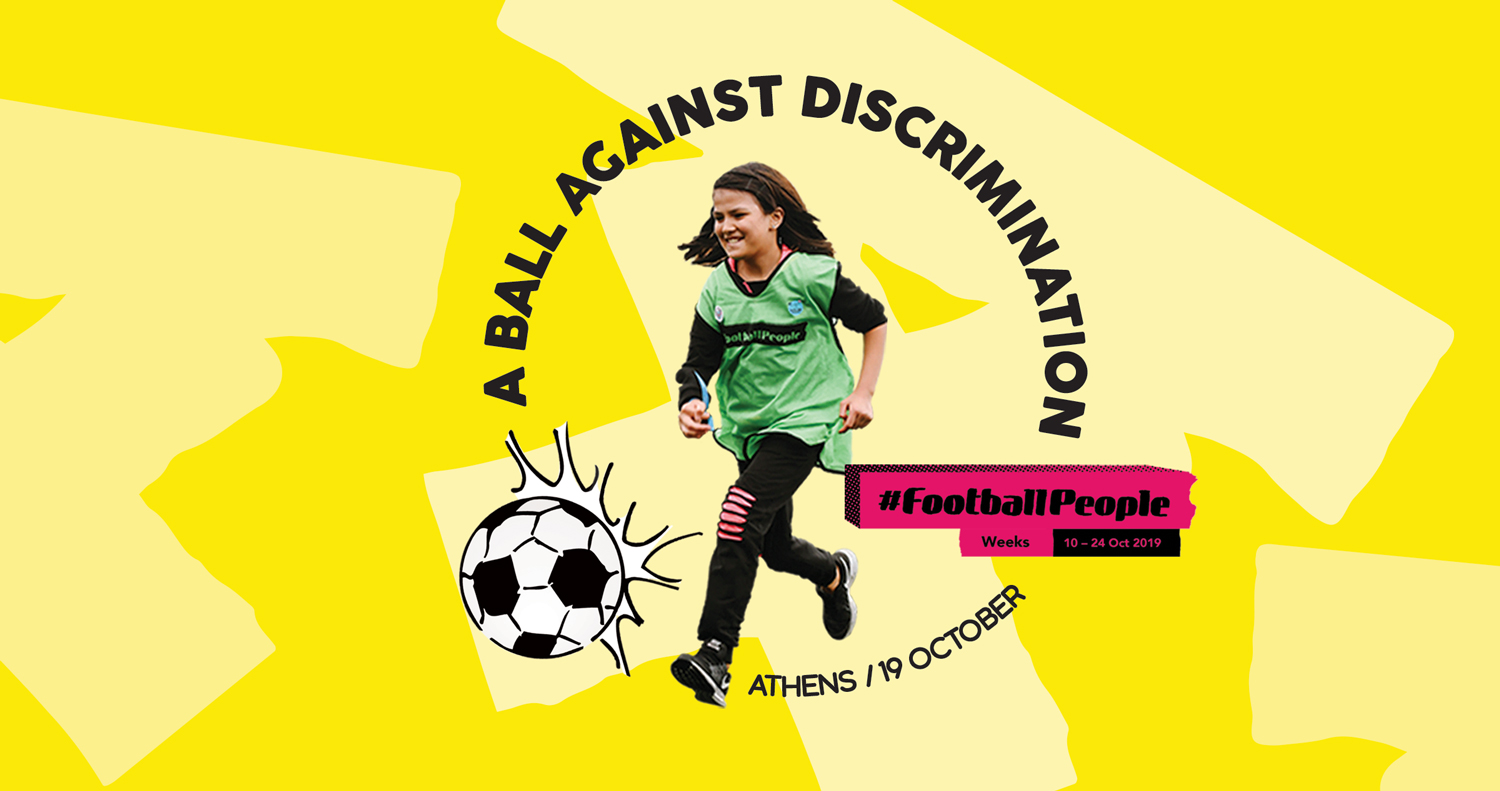 For a fourth year in a row, the Greek Forum of Migrants participates to the annual global campaign #FootballPeople weeks, organised by the FARE Network. Read below the press release:
A ball against discrimination! #FootballPeople weeks 2019
Saturday 19 October 2019 at Serafio City of Athens
How does football relate to women, the fight against discrimination and the social integration of refugees and migrants? We will try to respond through the events organized by the Greek Forum of Migrants in collaboration with the International Olympic Truce Center, specifically the program Hestia FC, the first women`s refugee and migrant football team, in the #FootballPeople weeks 2019 actions of the FARE network.
The #FootballPeople weeks are a global campaign to tackle discrimination and celebrate diversity in football. For two weeks in October over 150,000 people will take part in 2,000 events in over 60 countries to bring about positive social change in and through football.
Programme
|Discussion| 10.30 am - 12 pm at the main room center of Serafio, talking about:
- Sports and Migrant Communities: Social integration through football in Greece (speakers from the migrant communities of GFM)
- Good practices of women empowerment through football: the example of Hestia FC, the first football team in Greece by #refugee and #migrant women.
|Sports game | 12.30 - 13:30 pm at the Basket fields of Serafio:
- for children 5-10 years old! The team members of Hestia FC, will play along with the children, breaking stereotypes!
Free entrance / REGISTRATION required for the childrens` workshop |Sports Game|, until thursday 17 October 2019.
(Send us an email at greekforumofmigrants@gmail.com or call us at +302108831620).
Organized by
Greek Forum of Migrants, International Olympic Truce Center, Hestia FC
Hosted by Serafio City of Athens.
Follow us to the facebook event: FACEBOOK EVENT